---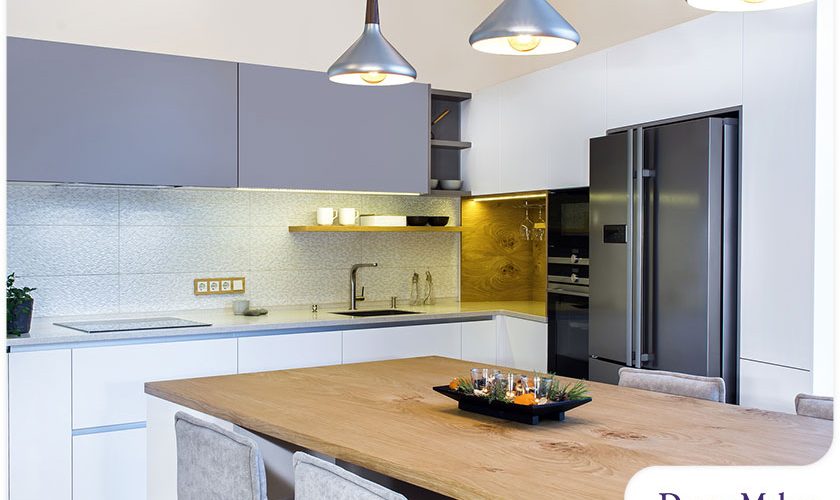 ---
Much like countertops and range hoods, light fixtures are essential parts of the kitchen. That said, kitchen remodelers often emphasize the importance of finding the right balance when it comes to lighting. There shouldn't be too much light flooding one spot in your kitchen or too little in the main areas. Tasks such as cooking and meal preparation require adequate lighting so that they can be done safely. Below are some tips to help you plan for kitchen lighting.

Overhead Lighting

Planning the lighting layout for a kitchen remodeling project typically starts with overhead lighting. This is basically ambient lighting that complements the natural light your kitchen is already receiving. Typical options for overhead lighting include flush, pendant and semi-flush fixtures. Pendants work great above an island, while semi-flush mount lights are often used in galley-style kitchens.

Support Lighting

For balanced lighting, you should also illuminate the spaces around overhead lighting and highlight specific areas. This can be done with the help of support lighting. In the case of kitchen islands, several pendants or a small chandelier can usually provide ideal illumination for the entire space. But if your kitchen already has ceiling lights, additional support lighting may be added to your island. A pendant light with a metal shade works great for this as it focuses light downward on specific tasks such as clean-up and food prep.

Support lighting is also necessary above the sink. If you have an eat-in dining area in your kitchen, you can use a chandelier or an oversized pendant light to add style to the space.

Customizing Lighting

Light fixtures can be configured and customized to suit a particular space. So once you have selected a style, finish and shade, make sure that you are hanging the fixtures at the correct height. Ideally, the island countertop and the bottom of the shade should be 30-36 inches apart. If you are installing multiple pendants or lights, their distance apart should be 26-30 inches. Always consult your contractor for lighting guidance.

Let's Start a Conversation!
DreamMaker Bath & Kitchen of Southern Lakes is a trusted kitchen renovation expert with many years of experience. Our services include kitchen and bathroom remodels, interior remodeling and more. Call us at (262) 923-8721 or fill out our contact form to start a conversation. We serve customers in Lake Geneva, Pleasant Prairie, Twin Lakes, Kansasville and many other communities.