---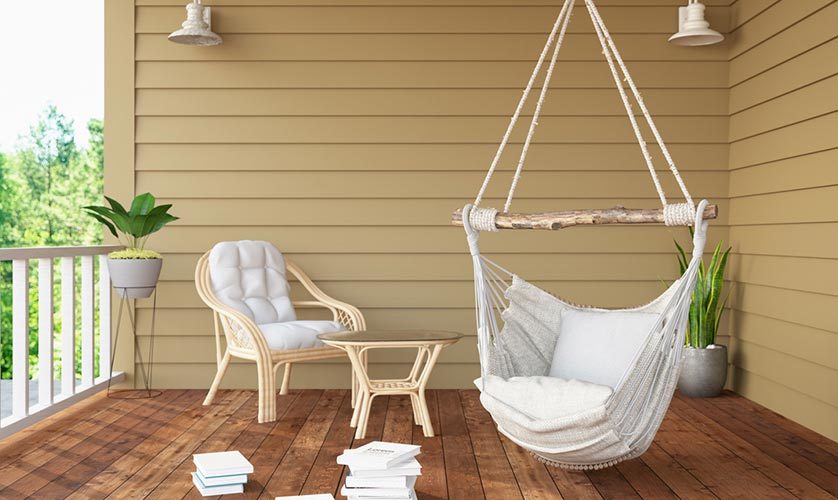 ---
Spring is the season of revitalization and renewal. It's a good time to consider transforming your outdoor space into the ultimate destination for relaxation and entertainment. In this blog post, we share tips on how you can turn your deck into a high-end retreat so your dream outdoor oasis can become a reality.
Planning the Perfect Deck
Before you begin your deck transformation, it's essential to take a step back and assess the current state of your outdoor space. Consider what aspects of your deck you'd like to change or improve and the overall purpose and design features you want to include in the area.
Once you have a clear vision, it's time to consult a general contracting professional to help bring your ideas to life. Their expertise will ensure your deck renovation is both functional and stylish.
Designing Your Luxury Deck
The style and materials you choose for your deck can significantly impact its overall look and feel. Opt for high-quality materials that offer durability and aesthetic appeal, such as composite decking or natural hardwood.
Next, consider the furniture you'll need for your deck. Select functional, comfortable and weather-resistant pieces that complement your deck's design. Don't forget about additional elements that can add a personalized touch, such as a decorative pergola or built-in seating.
Enhancing the Ambiance
Lighting is crucial in setting the mood and ensuring a safe, well-lit space. Consider installing a combination of ambient, task and accent lighting to create a warm and inviting atmosphere.
To further enhance your deck's ambiance, incorporate plants and greenery that suit your region's climate and complement your design. Greenery adds an element of natural beauty and can even provide additional privacy for your outdoor oasis.
Think about incorporating features such as a fire pit or an outdoor kitchen. These popular additions can elevate your deck to new levels of luxury and functionality.
Ensuring a Successful Home Renovation Process
Working with a reputable and experienced company is essential to guarantee a successful deck renovation. DreamMaker Bath & Kitchen of Schaumburg uses an established process designed to minimize the stress of the home renovation experience.
Set a clear timeline and budget for your project and maintain open communication with your remodeling team to ensure everything stays on track and meets your expectations.
The Benefits of a Luxury Deck
A well-designed luxury deck offers numerous benefits, including increased home value and curb appeal. Your newly transformed outdoor space expands your living and entertaining areas while providing a comfortable setting to enjoy all that nature offers.
Let's Start a Conversation!
Spring is the perfect time to breathe new life into your outdoor space by turning your deck into a luxury destination. Ready to embark on your home remodel journey? Contact DreamMaker Bath & Kitchen of Schaumburg at (847) 973-5097 or visit our contact page to schedule a consultation. We serve homeowners in Arlington Heights, Elk Grove, Palatine and the surrounding communities.