---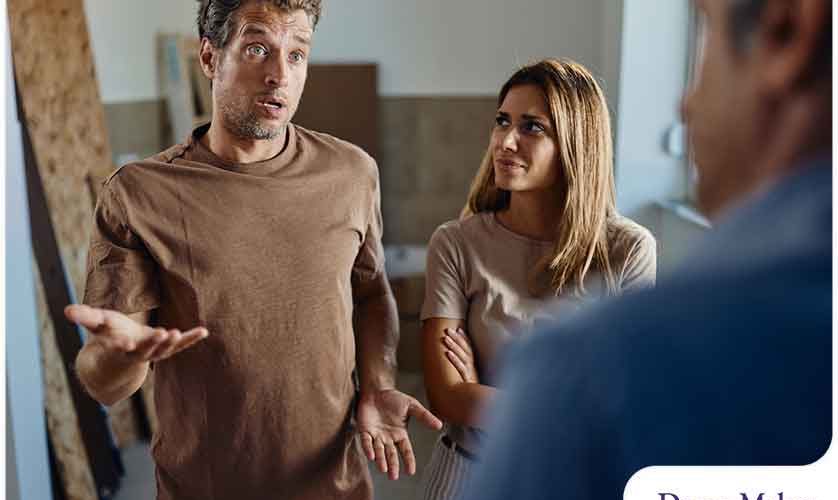 ---
When it comes to home remodeling projects, unwelcome surprises are not an uncommon occurrence. Understanding the circumstances that lead to delays allows you to better keep the project on track in the simplest way possible. A top contractor with a precise bathroom cost estimate, DreamMaker Bath & Kitchen of Schaumburg, lists the usual causes of remodeling delays.
Poor Planning
The most common reason for a remodeling delay is poor planning. If you are not investing time in the initial design and construction phases, defining your options, and scheduling decision points when needed, there will likely be massive delays down the line.
Most importantly, inexperienced contractors may mismanage and disrupt any kitchen estimate and timeline budgeted for a project's completion. Their limited expertise prevents them from handling challenging situations or working with systems that require manufacturer training.
Unforeseen Circumstances
Delays may arise from unforeseen circumstances. Some hidden issues, such as outdated electrical wiring or a poor foundation, might reveal themselves as soon as the project commences. These can impact the timeline in various ways. Inclement weather and changes in suppliers and vendors can prolong the delays, so it's best that you and your contractor prepare for them beforehand.
Poor Communication
Delays can often be attributed to poor communication between the homeowner and the contractor. Before signing a contract, make sure everything is put into writing, from payment methods, results expected of the project, to the manufacturers and brands of the materials used for installations and the project's timeline.
Let's Start a Conversation!
At DreamMaker Bath & Kitchen of Schaumburg, we are fully committed to delivering the highest quality service. We know how important it is to immediately get you into your new kitchen or bathroom without any hidden delays. Our years of remodeling experience and full-service approach allows us to focus on your needs while minimizing some of the unwelcome surprises.
Try looking up "general contractor near me" online and you'll find us at the top of the search results. Our communication lines are always open! Get in touch with us by calling (847) 973-5097 or filling out our contact form. We proudly serve Arlington Heights, Elk Grove, Palatine, Hoffman Estates, Barrington and Bartlett.