The DreamMaker Schaumburg Team
With a dedication to superior craftsmanship and ethical excellence, our team of specialists deliver a design that meets your specific needs, while communicating consistently throughout the entire remodeling process. You can feel secure that your project will be completed in the most efficient manner possible with minimal disruption to your life. Plus, our foundation in honest, ethical business practices makes us the professionals you can trust to give you the home you've always wanted.
Keep scrolling to meet the team.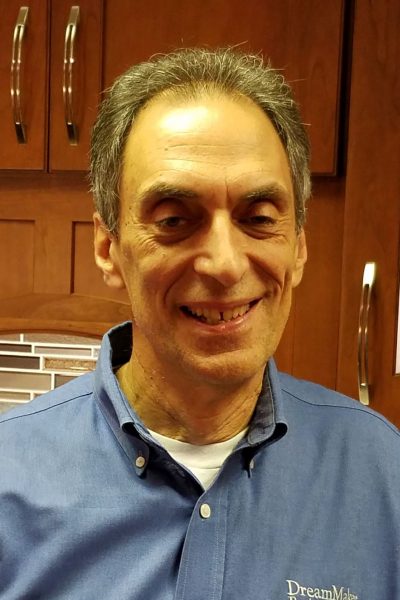 DreamMaker Bath & Kitchen of Schaumburg has been a family business of mine for 30 years. It began as a local company. I worked out of my house and offered services to neighbors and those in the close surrounding area.
Soon after, I bought a DreamMaker franchise and began to open up my services to a wider service area. I also continued doing commercial remodeling for a former employer. As my residential business increased, I started doing less commercial business.
In 2003, my son, Matthew Mazza began working for DreamMaker as well. My dream is to keep the business in the family with the hopes that one day Matt will be able to take over for me.
DreamMaker Bath & Kitchen of Schaumburg has had a successful history with their clients and are committed to ensuring happiness after every project. We are confident our legacy will continue for a long time.