---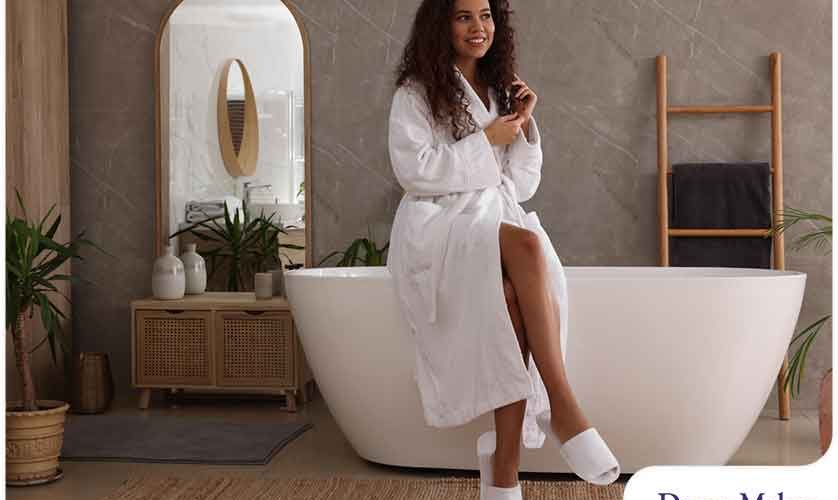 ---
When we think of going to a spa, our minds often drift to lounging in a tranquil oasis dedicated solely to relaxation and pampering. However, experiencing it can be expensive and time-consuming, making participating in these indulgences challenging. What if you could create your own mini-spa experience in the comfort of your home?
In this post, renowned bathroom remodel expert DreamMaker Bath & Kitchen of Schaumburg shares ways you can turn any ordinary bathroom into an at-home private retreat.
1. Declutter the Space
Create a peaceful atmosphere by removing extra items or supplies from the counters. This will make the space look more spacious and inviting.
2. Incorporate Indoor House Plants
Bring life into the room with lush, vibrant foliage displayed in planters or hanging baskets. Apart from enhancing the visual appeal of the space, greenery also helps manage humidity levels inside the bathroom and minimize mold growth.
3. Use Soothing Scents
Be it oil diffusers with calming essential oils, scented candles or wall fragrances, pick something that can boost the aroma of the bathroom space every time you enter. Experiment until you find something perfect for the ultimate zen vibes.
4. Choose Custom-Designed Tiles
If a bathroom renovation is in your plan to achieve a spa-like retreat, consider finding the best wall and floor tile designs that are stylish enough to enhance the appearance of the space's interiors. Custom-designed ones, in particular, give your bathroom that unique look.
5. Don't Forget About Functionality
Don't go overboard with just style as the main focal point of your spa-like bathroom. Be sure to consider how it will function as well. Choose cabinets that offer intelligent storage solutions. If you have enough space in your bathroom, consider investing in a soaking tub. An eye-catching vanity mirror above a beautiful sink combines functionality with style, making it a centerpiece of the space. Of course, complement natural light coming through the windows with the appropriate artificial light fixtures for nighttime use. Recessed LED lights or wall sconces for increased feelings of calmness.
Let's Start a Conversation!
Transform any ordinary bathroom into your personalized escape paradise. Turn to DreamMaker Bath & Kitchen of Schaumburg for high-quality home remodel services. Let our professional team reduce the stress involved with your bathroom upgrade and ensure a more positive and enjoyable experience for you. To start a conversation about your plan to create a spa-like bathroom, call us at (847) 973-5097, or fill out this contact form. We proudly serve homeowners in Arlington Heights, Elk Grove, Palatine, Hoffman Estates, Barrington and Bartlett.