---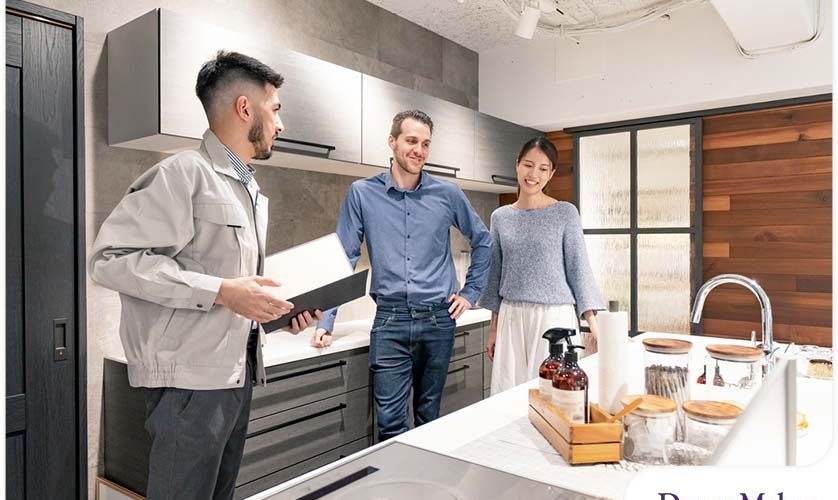 ---
Are you thinking of improving your home but need help knowing where to start? DreamMaker Bath & Kitchen of Schaumburg can make the design process fun and immersive, beginning with our consultations. During your initial consultation, one of our professional designers will work with you to create a remodeling plan that matches your style and budget.
Continue reading to get an overview of the DreamMaker design consultation process.
First Consultation
For your initial design consultation with DreamMaker, be prepared to answer questions about your lifestyle preferences and goals. This information will help us create a custom design plan that meets your needs and budget. To help our designers understand how we can use your home's spaces, we will take measurements and photos. If you have specific thoughts about bathroom cost or other budgetary guidelines, let our experts know during this stage.
Final Design Presentation
As soon as our designers have completed the plans for your home updates, you will receive a final presentation on the design concept. Here you can see all of the elements of your remodel and how our team will work with you to achieve your vision. This is also a good time to inform us of any adjustments or clarify details before starting the remodel. For example, if you need clarification on the kitchen estimate, let us know at this time so we can address your concerns.
Design Implementation Phase
Now that you have agreed to the design concept, it's time for our skilled team of professionals to get to work. During this phase, we will take steps toward implementing the plans according to your wishes. The entire process focuses on quality craftsmanship, ensuring your satisfaction at every step.
Let's Start a Conversation!
DreamMaker Bath & Kitchen of Schaumburg can bring your dream home to life. As a leading general contractor near me, you can count on us for excellent workmanship and customer service. We serve homeowners in Arlington Heights, Elk Grove, Palatine and the surrounding areas. Call us at (847) 973-5097 or fill out our online form if you're ready to make some changes to your home.