---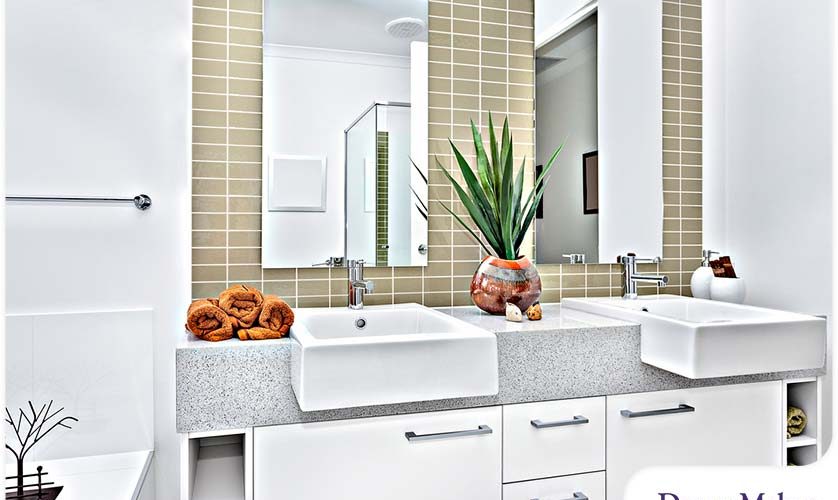 ---
Designing a shared bathroom is no small task. You need to balance aesthetic design and functionality, so you can create the perfect retreat for your family or guests. Trusted bathroom remodeler DreamMaker Bath & Kitchen of Schaumburg makes the process easy by providing all the supplies, tools and services required for the project. In addition, here are some tips for designing the perfect shared bathroom.
What to Consider When Designing a Shared Bathroom
When it comes to shared bathrooms, it's essential to consider factors such as aesthetic preference, budget and overall space. Spending time researching designs will help streamline the project and minimize your stress. Additionally, drawing a rough sketch is always helpful in conceptualizing your design.
Designing the Layout
Now that you've established a few guidelines, it's time to start designing the layout. The room size should be your first consideration since it will affect your design choices. Take note of the measurements of all walls and windows in the bathroom, as well as the sizes of the tub and sink.
You can also discuss shower curtains, light fixtures and shelving with your bathroom contractor. They can advise you on what will suit your space and budget.
Finishing Touches
Once all the measurements have been taken and initial ideas discussed, it's time for the good stuff. Choose your hardware designs carefully and confirm the dimensions to ensure everything fits perfectly. Personalize your bathroom with special accents, such as tile patterns or wallpaper.
Let's Start a Conversation!
Design a functional and stylish shared bathroom with DreamMaker Bath & Kitchen of Schaumburg. We're a trusted bathroom contractor near me that provides quality materials and products to homeowners in Arlington Heights, Elk Grove, Palatine and Schaumburg, IL. Our team can make your dream shared bathroom a reality. To schedule an appointment, call us at (847) 973-5097 or complete our online form.