---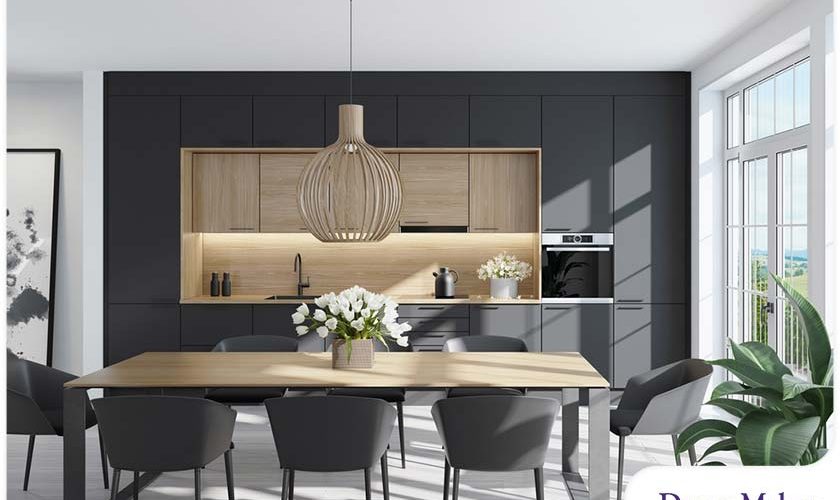 ---
Dining rooms used to be commonplace in the 1950s and were still part of traditional households more than 20 years ago. However, as time passed, formal dining rooms took a different turn, and they were replaced with more casual and dynamic areas, such as kitchen islands and breakfast nooks.
Today, dining rooms are making a comeback, but they're very different from what they used to be. Continue reading as home renovator DreamMaker Bath & Kitchen of Schaumburg discusses why dining rooms are returning to the scene and what they look like now.
Dining With Loved Ones
Families and friends that have been separated for a long time crave more time with each other, and sharing meals in the comfort of their homes is often the easiest way to bond, catch up and enjoy each other's company. Today's parents are also more conscious of how they spend time with their children. Eating together in a dining room provides the perfect opportunity for conversations.
The Modern Dining Room
The modern dining room is no longer built strictly for formal dining. This is one thing that any home remodeler has probably noticed in the past couple of years. Dining areas are now designed to be multipurpose, so they're not just for dining anymore. Modern designs are also now finding more balance between form and function. The dining room needs to connect with the other rooms while still looking distinct and appealing.
Traditional dining rooms were windowless and promoted a stiff and ceremonious dining experience too. This is no longer the case today because modern dining spaces are aimed at making meal-sharing more enjoyable. Dining areas are also designed to enhance the mood in the room, ensure a comfortable space for gatherings and encourage social interactions.
What Makes Modern Dining Rooms Different?
Smaller
Modern dining rooms have a smaller size mainly because families today are smaller. In the past children didn't dine with adults, especially on formal occasions. It's more common nowadays for families to share meals.
Multipurpose
The dining room is no longer just a place to eat dinner. Parents use the space to do activities with their kids or set up their workspaces at the dining table. Dining rooms are also excellent areas for entertaining guests.
Used More Regularly
Dining rooms today are used more frequently because families eat together more often. Before, dining rooms are usually reserved only for special occasions or gatherings.
Let's Start a Conversation!
Are you still searching for the best home remodeler near me? Look no more as DreamMaker Bath & Kitchen of Schaumburg is a home renovation company that can help you achieve the home of your dreams. We have a team of professionals who specialize in remodeling interior spaces, and we stand behind the quality of our work. To request a quote, call us at (847) 973-5097 or fill out our contact form. We work with homeowners in Bartlett, Barrington, Palatine, Hoffman Estates, Elk Grove, and Arlington Heights.