---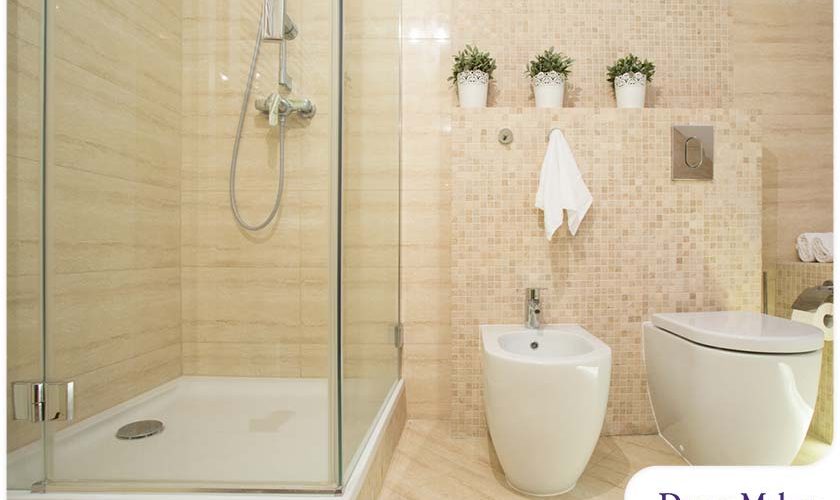 ---
There are different types of designs for bathroom renovation projects, and all of them have their unique features and advantages. Recently, one bathroom design has become popular among homeowners and designers alike — wet rooms. There are several reasons you should consider a wet room instead of the traditional bathroom.
DreamMaker Bath & Kitchen of Schaumburg discusses some basic information about wet rooms and their advantages.
What Is a Wet Room?
Wet rooms are completely waterproofed spaces, and their shower area is level with the rest of the bathroom floor. Waterproofing boards are placed beneath a tiled exterior, providing extra protection against water and allowing homeowners more flexibility in choosing the material and color for the tiling. The floors are designed to slightly slope down toward a flush drain, allowing easier cleaning and letting gravity do the work. There are several ways to design a wet room, and it commonly features an open floor plan.
Difference Between Shower Rooms and Wet Rooms
Both are similar in function and design, except for one factor — wet rooms don't use a door to separate the shower area from the rest of the bathroom. The classic shower room has a door, which can be obstructive and space-consuming. If you want your bathroom to be more seamless and functional, a wet room would be a good choice for your next bathroom remodel. Wet rooms can have glass screens to distinguish the shower area from the rest of the bathroom.
Advantages of Wet Rooms
Wet rooms have become popular for many reasons, including:
They are easier to clean. Since they are constructed with minimal lines, wet rooms make it easier to clean water off the floor. They also have fewer nooks and crannies, so you don't need to scrub and clean several awkward corners.
They can make your bathroom look bigger. Open floor plans are well-loved by homeowners and designers alike due to their effect on spatial perception. People with traditional bathrooms often feel that everything is cramped, while those with wet rooms enjoy more floor space.
They're more accessible. One of the biggest advantages of wet rooms is their accessibility. You don't need to open shower doors or install a shower tray. Furthermore, since a wet room is flush with the rest of the bathroom, tripping is less likely to happen.
Let's Start a Conversation!
Get a quality home remodel by letting professionals handle your home improvement needs. DreamMaker Bath & Kitchen of Schaumburg is always ready to help you achieve the home of your dreams. Learn more about our services by calling us at (847) 973-5097 or filling out our contact form. Our service areas include Arlington Heights, Elk Grove, Palatine, Hoffman Estates, Barrington, and Bartlett.