---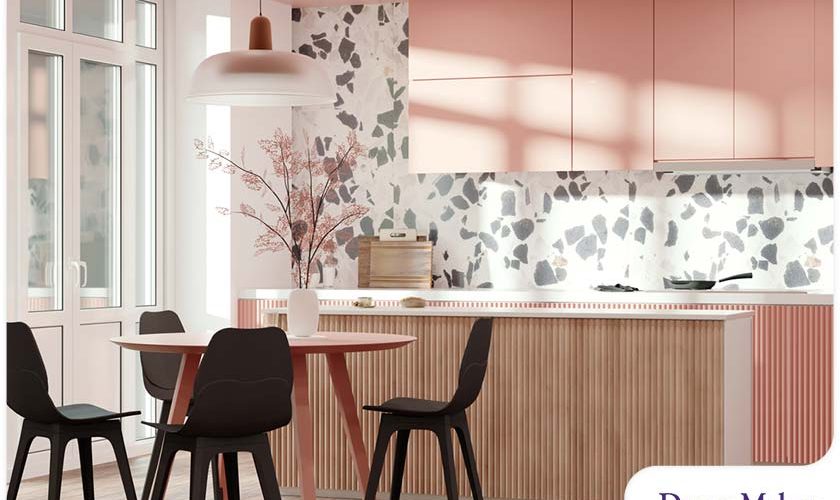 ---
Color is one element that seems to be absent in many of today's kitchens. You're more likely to find an all-white or a similarly monochromatic scheme when you visit someone's home. While monochromatic schemes are not a poor choice, they may not be in line with your style and taste. In today's post, local kitchen contractor DreamMaker Bath & Kitchen of Schaumburg discusses why you should incorporate more color into your kitchen remodeling plans.
Why Should You Add Color to Your Kitchen?
In most situations, monochromatic color schemes, particularly those with neutral colors like white, beige, or black, are the safest choice. They work in just about any home style, give you more flexibility with your home's overall color palette, and you can always add colors in dots and dashes with accessories. Why choose anything other than safe?
Color can make your kitchen look unique and more "you". Anyone can get white kitchen cabinets with matching marble countertops and tile flooring. Add splashes of color to these components and you suddenly have a kitchen with personality. Color also provides a contrast that can provide a visual break when you move through your home.
Adding Color to Your Kitchen
You and your kitchen remodeler can add color to your kitchen using some of the following approaches:
Cabinets, countertops, and focal points. A relatively easy way to plan your color scheme is to take two key components – cabinets and countertops – and choose at least two focal points in the kitchen to center your color selection. Think of a neutral kitchen color as a blank canvas, then choose contrasting colors for your cabinets and countertop. Focal points can be anything from appliances to kitchen tables and chairs.
Natural finishes. While paint and tile color add flexibility to your color choices, natural finishes are just as effective in adding color to your kitchen. Wood is a popular choice, thanks to its natural grain and a wide selection of colors, from light oak to red cedar. Metals such as copper also provide a beautiful and long-lasting natural look.
Add an herb garden. A small herb garden is a great way to keep fresh herbs within reach. They also add a splash of green to your kitchen. While most people would put the plants in small pots on the countertop, you can get more creative with its placement – and save on precious countertop real estate – by hanging them on wall-mounted racks.
Let's Start a Conversation!
Searching for a "remodeling contractor near me"? Need to work out color ideas for your kitchen remodel? DreamMaker Bath & Kitchen of Schaumburg offers a wide range of professional remodeling services, including kitchen, bath, and shower remodeling. To get started with a no-obligation consultation, call us at (847) 973-5097 or contact us online! We serve homeowners in Arlington Heights, Elk Grove, and Palatine. Our service area also includes Hoffman Estates, Barrington, and Bartlett.