---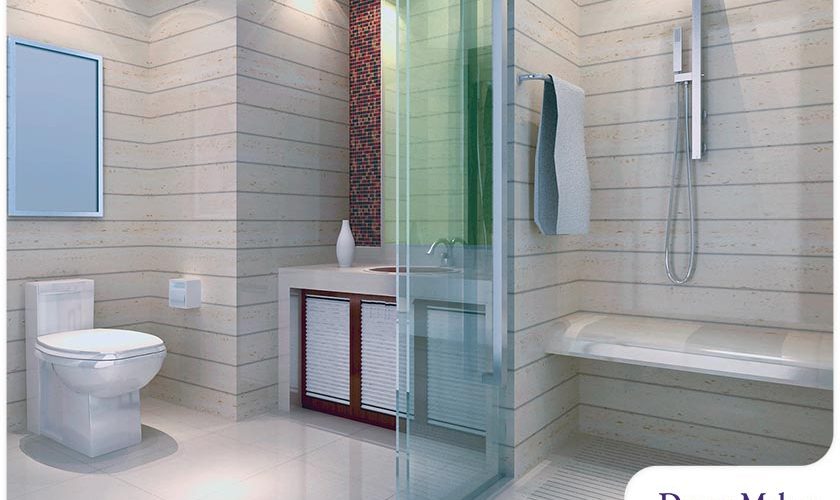 ---
Are you planning to future-proof your home to make it more accessible for those with limited mobility? That's a good idea, especially if you're planning to use your current home as your forever home. Unfortunately, there are several myths and misconceptions surrounding safety and accessibility remodels which can cause some homeowners to have second thoughts about their renovation plans.
In this article, a trusted mobility remodeling expert, DreamMaker Bath & Kitchen of Schaumburg, debunks some of the most popular accessibility remodeling myths.
Myth: Mobility Remodeling Projects Are Costly
Many people think that investing in a mobility remodeling project will break the bank. Granted, you'll put a considerable amount of money into it. However, it can also be a worthwhile investment due to the long-term savings, convenience and efficiency that you will enjoy.
To ensure that you're prepared for the expenses, your bathroom quote should include the cost of installing a tub or shower that is safe and user-friendly for people with limited mobility. If you're on a budget and you want your sink to be more accessible, you can simply remove the base cabinet to provide more room for someone in a wheelchair. Have anti-slip bathroom tiles included in your estimate since these are helpful in preventing slips and falls. Alternatively, you can go with rubber flooring for a more affordable option. It's cost-effective, durable and easy to maintain. There are also many design options. The materials for your safety and mobility remodel don't always have to come with a hefty price tag in order to make your home safe, beautiful and accessible.
Myth: Accessibility Features Reduce Your Home's Resale Value
Some people believe that accessibility features will lower a home's resale value over time. This stems from the belief that some of these features "stick out like a sore thumb." However, this only occurs if the project isn't well-designed or is handled by a subpar contractor. The reality is quite the opposite – homebuyers are usually happy to see such features, especially if they're keen on purchasing their forever home or if they have loved ones with disabilities.
Let's Start a Conversation!
Ready to turn your current residence into your forever home, complete with features that will make your space safer and more accessible? DreamMaker Bath & Kitchen of Schaumburg offers a wide range of professional home improvement services, including mobility remodeling. Call us at (847) 973-5097 if you're looking for a "home remodeler near me". You may also reach us through our contact form. We serve homeowners in Bartlett, Schaumburg, Palatine, Elk Grove, Arlington Heights and the surrounding areas.