---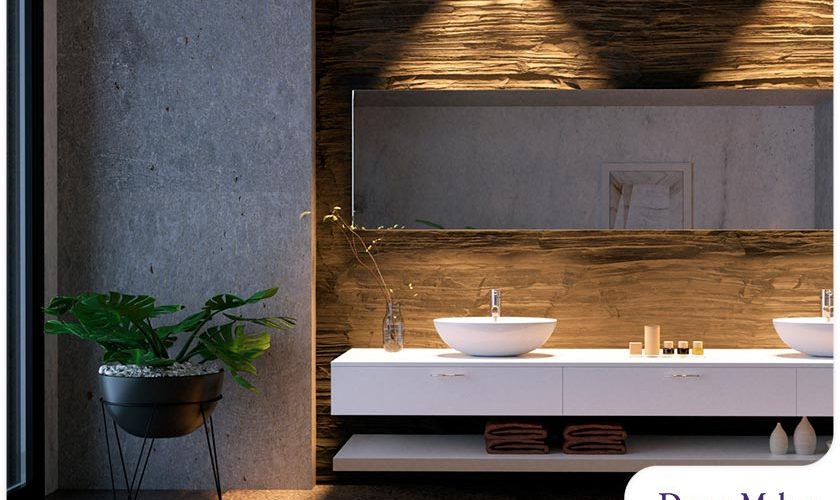 ---
Your bathroom is integral to your daily routine, so it has to be functional and convenient. However, this does not mean that your bathroom design should simply be utilitarian. Since your bathroom is also a place for you to wind down and take time for yourself, you should consider incorporating design elements that give the space a more luxurious ambiance. Read on for tips on how you can turn your bathroom into an upscale space.
Opt for High-End Fixtures
Be creative with plumbing and water fixtures. Nowadays, there is a wide array of features and options that you can include in your shower. A programmable showerhead could make a big difference in your showering experience. Other features that you might want to consider are a jacuzzi or soaker tub, a toilet with a seat-warming function and faucets that create a waterfall-like effect.
Use Elegant Lighting
Lighting is a great tool for setting the mood in your bathroom. Ideally, you should have a good mix of natural and artificial lighting. Talk to your remodeler and discuss if new windows or a skylight would work for your bathroom. If you want the space to look more upscale, you may even want to add a full chandelier.
Upgrade Storage Solutions
It is difficult to enjoy a luxurious ambiance when towels, toiletries and other items are scattered everywhere. Maintain an organized bathroom with the right storage solutions. Upgrading your bathroom storage will have an impact on your bathroom quote, so be specific about the things that will require storage space in your bathroom.
Work With the Right Remodeler
Contractors have their own specializations, so make sure you're hiring a remodeler with expertise in the type of work that you need done in your bathroom. If you have a particular style in mind, ensure that the remodeler has experience with that bathroom style.
Let's Start a Conversation!
DreamMaker Bath & Kitchen of Schaumburg is a trusted "bathroom remodeler near me" that offers exceptional craftsmanship and customer service. Trained to focus on serving clients, our team will make sure that your expectations are met from design through installation. Call us at (847) 973-5097 and start a conversation with our team today! We serve homeowners in Bartlett, Barrington, Arlington Heights, Palatine, Hoffman Estates and the surrounding areas.