---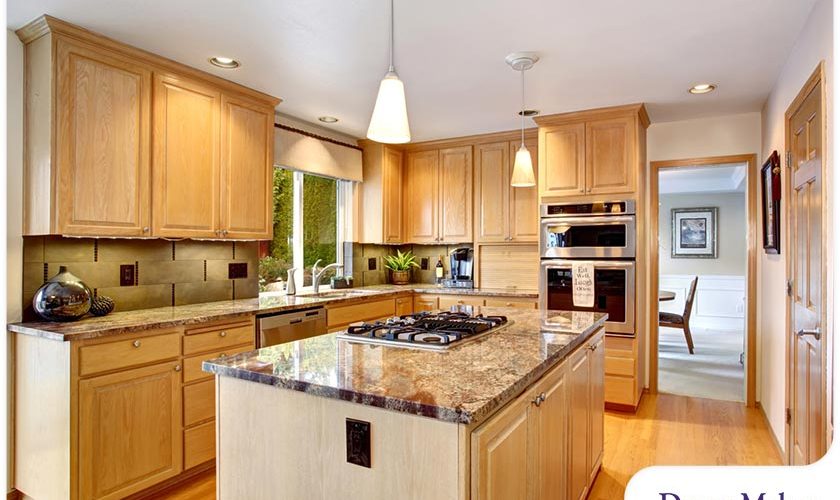 ---
Good kitchen design is the sum of many elements that need to be balanced during planning. In today's post, DreamMaker Bath & Kitchen of Schaumburg takes a look at these elements and how they contribute to a well-designed kitchen.

Storage Space

Even if you have the luxury of a kitchen with a large footprint, you don't want to overcrowd your kitchen; you have to plan kitchen storage carefully. If you are having custom cabinets built for your new kitchen (as opposed to refacing existing ones), you can integrate features like a pull-out pantry or tall cabinets, both of which can help maximize storage space.

Appliances

Appliances can take up a significant amount of kitchen real estate and dictate where other components, like kitchen cabinets, can be placed. Choose your appliances based on how you use your kitchen. For example, if you host large gatherings in your home, you'll need large-capacity appliances. Choosing your kitchen appliances early in the planning stages can help you decide their placement and create a more effective layout.

Countertops

Every kitchen needs a countertop that looks good and can withstand daily use. When planning your kitchen renovation, compare the pros and cons of countertop materials. You'll need a countertop that isn't easily nicked by utensils, damaged by acidic substances or marred by heat. Maintenance requirements are another consideration, as certain countertop materials require more maintenance.

Backsplash

The backsplash is often overlooked yet plays an important part in kitchen design. Like the countertop, the backsplash has to be durable, beautiful and able to withstand daily use.

Lighting

Kitchen lighting should have a good balance between form and function. Your kitchen lighting design plan should include both ambient and task lighting; otherwise, you might end up with an overly bright room that consumes more electricity than it should. Natural lighting should also be considered if changes to the exterior are part of the plan.

Fixtures

Kitchen fixtures and hardware put the finishing touch on your kitchen design. When choosing fixtures and hardware, make sure they can withstand daily use.

Flooring

As the busiest part of the house, your kitchen needs flooring that can withstand daily foot traffic. Fortunately, there are many natural and manufactured material options that you can choose from. Consider qualities such as anti-slip ratings and maintenance requirements when discussing flooring material with your kitchen remodeler.

Let's Start a Conversation!
Looking for a kitchen remodel company that you can trust? To get started with a no-obligation consultation, call DreamMaker Bath & Kitchen of Schaumburg at (847) 416-8451 or contact us online! We serve homeowners in Arlington Heights and Elk Grove, as well as the surrounding communities.