---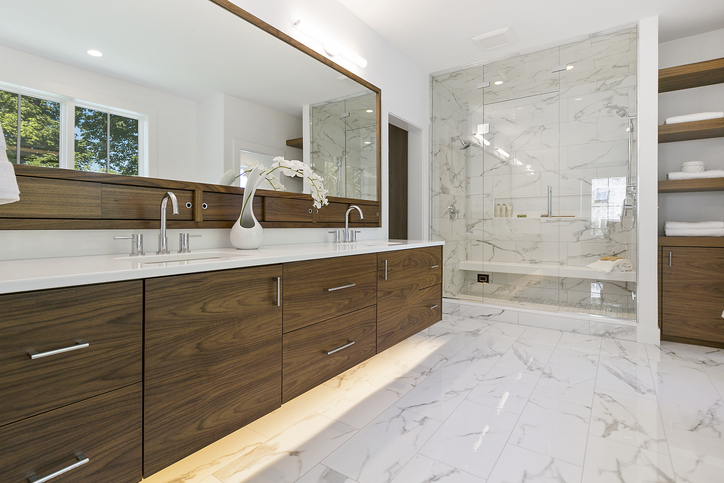 ---
Your bathroom is usually the first place you go to when starting your day and the last before you sleep. This makes it one of the busiest places in your home, so your bathroom design must enhance your experience with comfort and convenience. If you're not sure whether your bathroom needs a makeover, our team from DreamMaker Bath & Kitchen of Schaumburg shares some telltale indicators to help you decide.

Do You Have Different Needs?

Let's say that you take showers more than baths. You can redesign your tub space or convert it to a more spacious shower area! You could be using some areas in your bathroom space differently from what they were intended, such as your linen closet as a dresser drawer. You might need to remodel your bathroom to accommodate the needs of your family as well. If you want to make better use of your bathroom space, have it remodeled by a trusted home improvement contractor.

Is the Bathroom Decor Outdated?

Whether your tastes or the trends have changed, the design of your current bathroom space may have become too outdated for your liking. You might find the color unsightly, the tiles old-fashioned or the fixtures too antiquated. This can affect your bathroom experience. If you decide on a bathroom remodel, make sure you hire an experienced contractor that can help you create the perfect design for your project.

Is Your Bathroom Space Too Small?

Is your bathroom feeling a bit too confined? If you're struggling with the size, layout or organization of your bathroom, then that's another telltale sign that it needs a remodel. Consider an expansion if it's possible or a completely new layout that makes better use of the available bathroom space.

Do You Have Safety Concerns?

If you have toddlers or aging parents in your home, it's important to install adequate safety measures in your bathroom space. Wet surfaces make bathrooms a high-risk area for slips and falls. Everyone can benefit from non-slip surfaces, safety bars around the shower area and even better lighting.

Let's Start a Conversation!
When it comes to exceptional bathroom renovation, DreamMaker Bath & Kitchen of Schaumburg is the best in the area! We're more than happy to help you, so call us today at (847) 973-5097 to get started. You can also fill out our contact form to get in touch with our experts. Our service areas include Arlington Heights, Elk Grove and Palatine, as well as Hoffman Estates, Barrington, Bartlett and surrounding communities.