---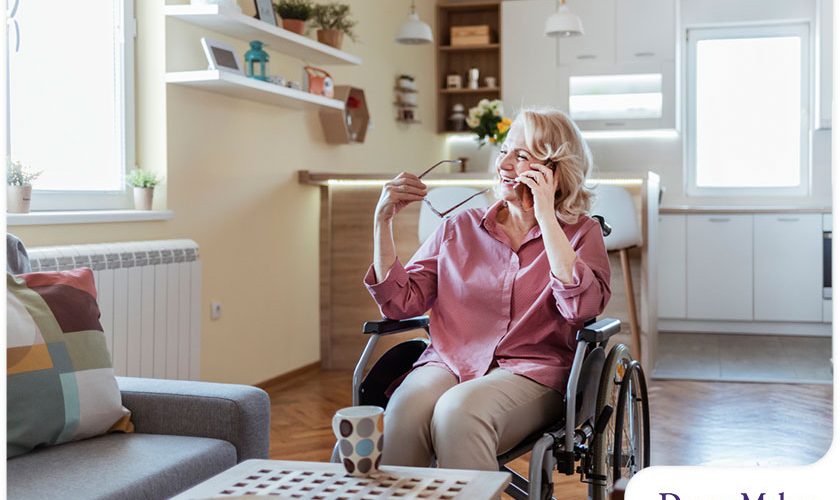 ---
Many homeowners dream of having a home that they can feel comfortable in, even as they reach their later years. This is possible with features designed to make a home more accessible for people with disabilities or general mobility issues. Here are a few great ideas from our mobility remodeling specialists that can make your dream home a better place for people with accessibility issues.

Wider Kitchen Aisles

The kitchen remains one of the busiest places of the home, even as you grow old. This means you want your dream kitchen to have enough leg room to allow everyone to move comfortably, even those using walkers or wheelchairs. Widening the kitchen aisles is one of the best changes you can make if you want an accessible kitchen in the future.

Lower Surfaces

Before asking yourself "Is there a home remodeler near me?", consider the possibility of someone using a wheelchair to move around in your home. This would make regular height countertops and shelves largely unusable for them. According to our team of experts, lowering surfaces to about 30 inches from the floor allows most wheelchair-bound people to use these surfaces while still being perfectly fine for people without accessibility issues.

Improved Ergonomics

Some people with accessibility issues might have problems with your home's current ergonomics. Fortunately, it's relatively easy to update your home in a way that helps people with joint issues or arthritis. For example, cabinet handles and door knobs can be replaced with longer handles to make them easier to operate. Updating to interior doors that swing both ways also makes it easier for people to transition from one place to another.

Integrated Motion Technology

A big part of what makes homes inconvenient for people with accessibility issues is that switches and door panels are very difficult to operate. Instead, motion detectors can be used to activate lighting and other features in a room. These are relatively inexpensive, so you can always include them when you're getting your next bedroom or kitchen quote. You can also use smart technology to set timers on certain appliances such as the HVAC and the lighting, which also has the extra benefit of improving your home's energy efficiency.

Let's Start a Conversation!
Let us help you design a dream home that can serve you for many decades to come. DreamMaker Bath & Kitchen of Schaumburg is the leading home remodeler in Arlington Heights, Elk Grove and Palatine. Our service area also includes Hoffman Estates, Barrington and Bartlett. You can contact us at (847) 416-8451 or fill out this contact form to request a quote.