---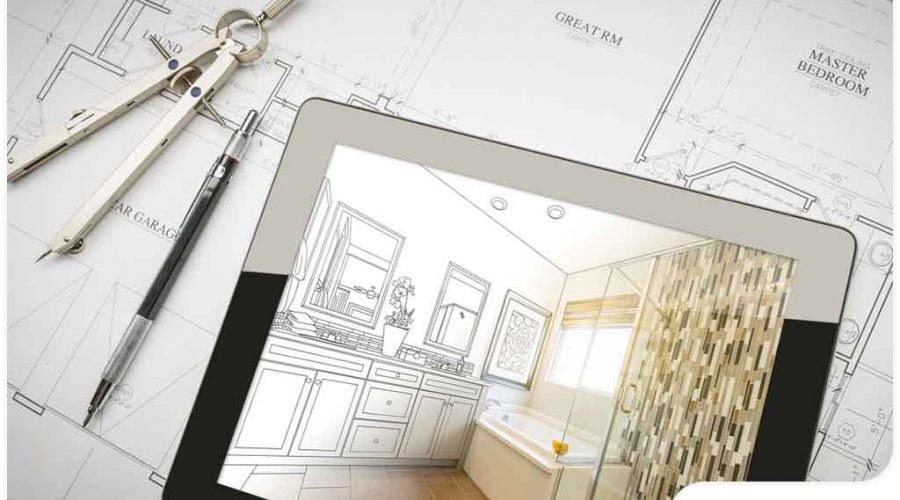 ---
Despite its importance to a bathroom renovation project, design is a key aspect that homeowners can easily overlook. This is because much of the attention is focused on picking materials and getting the project done quickly. Bathroom remodeling contractors DreamMaker Bath & Kitchen have four often-overlooked design considerations you need to address before renovating your small bathroom to ensure the results will be all you hoped for.
Corner Sink – If you want to make your small bathroom feel more spacious, consider having a corner sink installed in place of a traditional vanity. Not only does this give your bathroom more space, it's also a trendy look that can help with the traffic flow in your bathroom.
Fresh Air – Bathrooms are humid spaces, making them a prime breeding ground for mold and mildew. With that in mind, experts in bathroom renovations recommend that you design your new bathroom with more than one way to air it out. One method of doing this is by installing operable windows in your bathroom, letting you take advantage of natural ventilation.
Small Bathtub – A small bathroom limits your options when it comes to bathtubs. However, that doesn't mean you can't have one. If you really want a tub, consider installing a tiny bathtub instead of the standard size. Numerous bathroom companies make smaller versions of tubs to accommodate homeowners with small bathroom spaces, so there should be an option perfect for you.
Sink Height – Make no mistake: the height of your sink is a very important thing. Because the bathroom sink is something that gets used often, you don't want a sink that's too short or too tall. Make sure the sink you're having installed is the right height for you and your household members to prevent any issues in the future.
How Can We Help You?
For bathroom remodel ideas, don't hesitate to turn to DreamMaker Bath & Kitchen of Schaumburg. We are the area's go-to choice for bathroom and kitchen remodeling services for a reason. Give us a call at (847) 973-5097 or fill out our contact form and let's start a conversation today!