---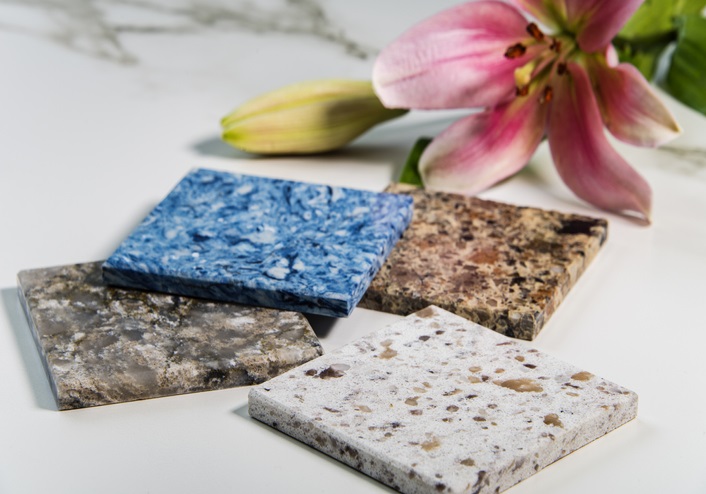 ---
Many kitchens are a stylistic snapshot of the year they were created. If you want to give your kitchen some 2019 flair, then consider using veined quartz countertops. DreamMaker Bath & Kitchen of Orland Park, one of the top kitchen remodelers in our area, explains more.
About Veined Quartz Countertops
Veined quartz countertops are both beautiful and accessible. Last year, quartz dethroned granite and marble to become the countertop material of choice. This year is no different. However, unlike last year, today's quartz countertops have more color variations. Instead of plain white, more and more countertops have contrasting veining.
The beauty of this product is that the veining for these countertops can be as subtle or as dramatic as you want. Quartz is a manufactured material, so you can choose quartz countertops with the precise vein patterns that you want. Veins make quartz countertops look more natural and distinctive. This countertop style is a useful design tool because it can be used to make a kitchen look more unique and dramatic.
Quartz Countertop Benefits
Many homeowners choose quartz countertops for their remodel because of their durability and ease of maintenance. Quartz countertops are non-porous so it resists stains. In addition, quartz countertops won't harbor any bacteria or viruses. Since quartz countertops are manufactured, they come in a very wide range of colors and designs. You can easily find a quartz countertop that matches your kitchen.
DreamMaker Bath & Kitchen of Orland Park can help you with your upcoming kitchen renovation or other remodeling projects. We are dedicated to ethical excellence and superior craftsmanship, so we use only the best products for our customers. We also focus on making the remodeling process as easy as possible for our customers, so you can feel secure that your project will be completed in the most efficient way possible. Call us at (708) 320-3417 to learn more about our services and products or to schedule a consultation.