---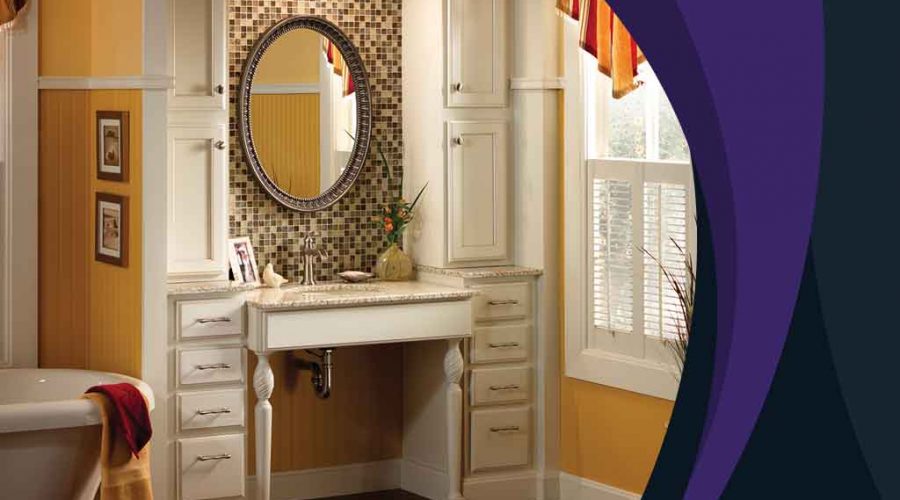 ---
Bathroom renovations are often the trickiest to pull off. They're also one of the most rewarding home improvement projects once successfully completed. To take your bathroom renovation to the next level, local bathroom remodeling company DreamMaker Bath & Kitchen of Orland Park suggests hardwood as a flooring option. Here are benefits, choices and simple care tips you should keep in mind.
Unrivaled Looks
One of the main reasons why a hardwood floor can work as bathroom flooring is due to the fact that it offers visual appeal like no other. This is especially true for bathrooms with a rustic aesthetic, or if you're simply aiming for a sauna- or spa-like atmosphere. The primary thing to remember is that you'll need multiple coats of a good finishing agent to make hardwood flooring highly water-resistant.
Hardwood Selection
All types of wood are beautiful and functional in their own right. However, some wood species are better at withstanding moisture-heavy bathroom conditions than the others. Teak, white oak, ash and walnut are the types of hardwood best used for bathroom flooring.
Care Tips
Choosing hardwood as bathroom flooring takes commitment, but it doesn't have to overwhelm. You just need to incorporate a few design ideas particularly suited to protecting wooden floors. To maintain your wooden bathroom flooring, use bath mats or install tiles around the perimeter of your bathtub and sink. This way, the majority of water drips won't come into contact with the wood, limiting moisture-related issues for you.
Let's Start a Conversation!
A hardwood floor is perfect for a small bathroom remodel or a powder room. Regardless of how you envision your floor, you can trust that DreamMaker Bath & Kitchen of Orland Park can make it work. Call us at (708) 320-3417 to start a conversation about your project today!