---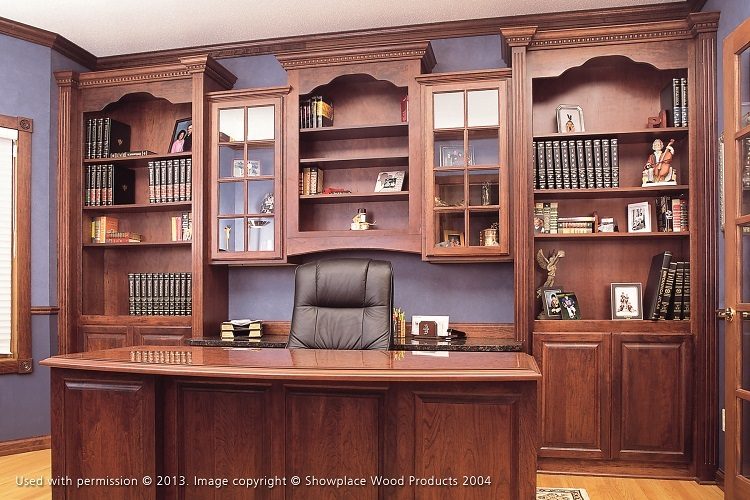 ---
Working from home offers a unique opportunity to combine comfort and efficiency. However, if your home office is not properly designed, your productivity can easily suffer. A home office that's too noisy or too cluttered can impede your ability to get things done. To avoid this, you'll need to consider a lot of factors. DreamMaker Bath & Kitchen of Orland Park, a trusted home remodeling contractor, explains what you need to know.
Home Office Basics
Let's start with the basics. Your new home office needs to have the proper infrastructure. For example, most commercial office buildings have a better electrical supply than residential buildings. Office equipment consumes a lot of energy, so you'll need to assess your power needs and make sure your home has enough power.
Next, you'll need to think about lighting. Your home office needs to have enough illumination to keep you productive. Finally, your office space needs to have proper ventilation to keep you working comfortably.
Other Things to Consider
Let's move on to the other things you need to consider. Ergonomics are incredibly important because your health and safety are critical. Your desk chair should promote your well-being when you use it. Your home office also needs to be properly organized. It should be relatively free of noise and distractions, with some degree of privacy from the rest of the house.
DreamMaker Bath & Kitchen of Orland Park can help you with all of your home renovation needs. We are known for our efficient, full-service remodeling approach, our superior craftsmanship and our ethical excellence. Our remodeling specialists focus on delivering designs that meet your specific needs. We will work with you closely throughout your home office project so we can make your remodeling dream a reality. Call us at (708) 320-3417 to learn more about our services and products, or to schedule a consultation.