---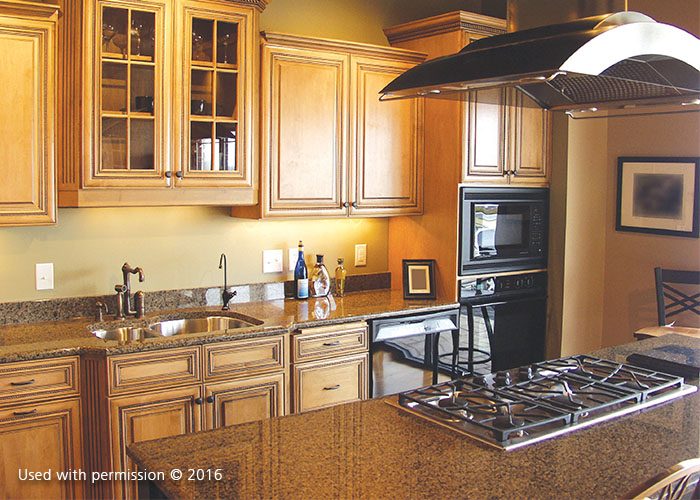 ---
Do you know what a Shaker kitchen looks like? In today's blog post, traditional kitchen remodeling expert DreamMaker Bath & Kitchen of Orland Park provides a brief background about why Shaker kitchens are still popular even today.
Simple & Utilitarian
Shaker kitchens are reflective of the Shaker people themselves, a religious sect that believed that beauty rests in utility. Shaker kitchens are known for sleek, simple lines that are free of embellishments; they're more functional than for show. They're practical, almost to the point of being plain.
It is this principle which guided Shaker hands when it came to crafting and inventing things. Their furniture was simple and utilitarian, as was their kitchen style, which featured no embellishments that could pry one's eyes away from the neat and precise craftsmanship of the style. The essentials are what Shaker kitchens are all about!
Highly Adaptable
It's this very simplicity that makes Shaker kitchens ideal in practically any home. Shaker, for instance, emphasizes understatedness with the natural look of simple wood cabinets and matching hardware. A Shake-style kitchen is simple, functional and easy to live with, making it a popular option for those in the process of designing a kitchen.
Get the Look!
In love with the Shaker look and want it for your own home? No worries there! With one of the leading kitchen remodeling contractors in the area, DreamMaker Bath & Kitchen of Orland Park, right at your doorstep, you can rest assured that you'll end up with a space that you love. Call us today at (708) 320-3417 so we can help you get started on your next home remodeling project.