---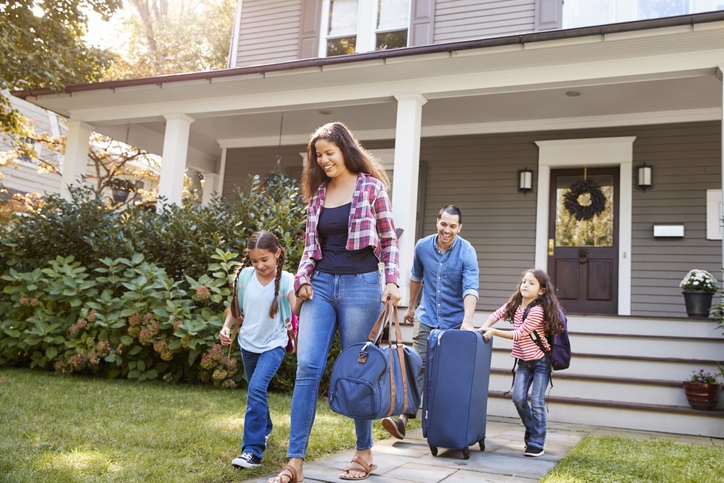 ---
Deciding to remodel your home is a major decision. However, the decision-making doesn't end there. As the homeowner, you'll encounter a plethora of questions that need answers. A majority of these questions involve matters of style and design, such as the type of countertop you prefer or which architectural theme best suits your lifestyle. However, some concerns that need to be addressed have less to do with aesthetics and more to do with logistics.
In this article, home remodeling company DreamMaker Bath & Kitchen of Orland Park helps you decide whether you should move out during a renovation.
The Case for Moving Out
The added expense of finding temporary lodging can really throw a monkey wrench into your renovation plans, especially if this cost wasn't part of your budget. However, if preserving your sanity is a top priority, moving out is a good option. Living in the dust and noise of a remodel can definitely be nerve-racking. But before relocating, have a talk with your contractor regarding liability. This might be already included in the contract, but if not, it's a good idea to add a clause that states the remodeler will be held accountable should your property be stolen.
The Case for Staying Put
If the home renovation project isn't a major one or it won't take long to complete, consider waiting it out and staying in your home while work is being done. This setup allows you to save on hotel costs and be present should there be anything that requires immediate attention. You can always ask your contractor to set up a makeshift, sealed-off area where you and your family can stay.
The Verdict
Ultimately, you call the shots as the homeowner. Whatever you choose, it's important to work with a home remodeler that has your back so you can rest assured that your home renovation project is in good hands. DreamMaker Bath & Kitchen of Orland Park is a renovation company you can trust. Call us today at (708) 320-3417 and let us help you achieve your dream home.