---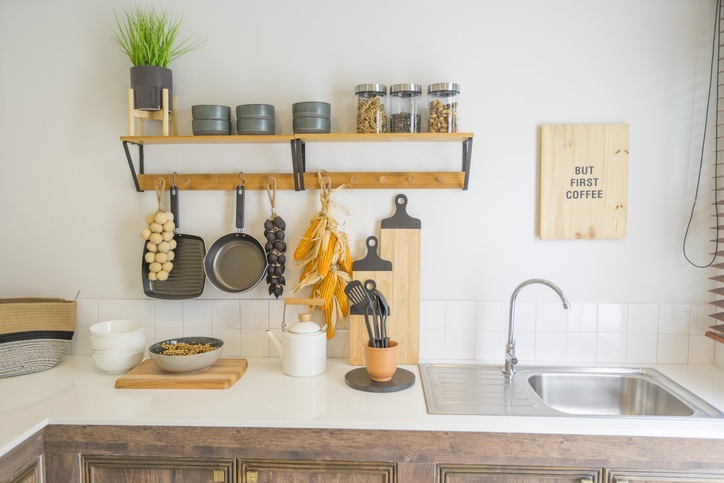 ---
When you think of the classic farmhouse style, you often think of trademark features such as wooden furniture and vintage accessories. This style has been around for decades and is often considered outdated, despite its major influence on the interior design scene. Yet if you're considering the farmhouse style for your next home remodeling project, you can totally put your own spin on it.
In today's blog post, kitchen remodel company DreamMaker Bath & Kitchen of Orland Park shares how you can add a fresh, modern take on the beloved classic farmhouse style.
The Farmhouse Classic
The classic farmhouse style goes by different names, including vintage, rustic and traditional. Whatever it's called, the farmhouse style is characterized by the following elements:
Wood accents. Forget engineered or composite wood. Farmhouses used natural wood as it was the most abundant material around. Think shiplap wood walls, wide-plank wooden flooring and exposed wood beams.

Vintage décor. The farmhouse look wouldn't be complete without vintage furniture and accessories. Anything from traditional fabric like floral or paisley to vintage-inspired lighting adds authenticity to the farmhouse style.
The Modern Farmhouse
This updated approach takes the cozy and practical aspects of the traditional farmhouse and pairs it with more contemporary design elements such as:
Glossy accents. Modern farmhouses don't shy away from sleek features like stainless steel appliances and sophisticated (but practical) lighting. Kitchen remodelers also recommend stainless steel apron sinks.

Neutral colors. Muted hues age well and make interiors look fresh, open and modern.

Natural materials. You don't have to do away with the defining features of the farmhouse style. You'll find that materials like distressed wood can look vintage yet modern at the same time.
Bringing Your Dreams to Life
When you search "kitchen remodeling near me," DreamMaker Bath & Kitchen of Orland Park is sure to pop up as a top result. Call us today at (708) 320-3417 to be one step closer to achieving your dream home.