---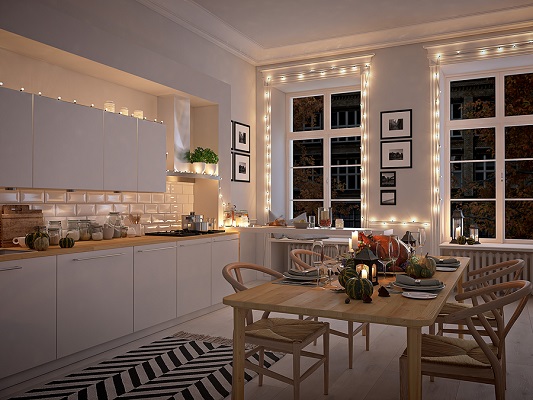 ---
The holiday season is all about gathering friends and family together to make memories and enjoy the truly important moments in life. Delicious food also plays a big role during the holiday season for most families, and all great meals start in the kitchen.
DreamMaker Bath & Kitchen of Orland Park can guide you through every step of the remodeling process so you can show off your new kitchen to friends, family and neighbors. Don't spend another holiday season in a kitchen that's not worthy of your favorite recipes.
Your Kitchen, Remodeled Your Way
The perfect kitchen is one that meets your functional needs and design tastes. DreamMaker offers everything from traditional kitchen remodeling to contemporary kitchen remodeling to match the rest of your home and your personal style.
We also work with homeowners who prefer to mix-and-match styles to fit their unique vision. Not sure which design style you love? Let our design experts help you find the right look.
Concerned About Costs?
Traditional kitchen remodeling utilizing materials like hardwood and natural stone can get costly. Even minimalist contemporary kitchen remodeling can be an expensive prospect.
We believe that every homeowner and every budget can accomplish something special. Don't let financial concerns hold you back. DreamMaker will work within your budget, however large or small, to give you a functional, fashionable kitchen for the holidays and beyond.
Call Today to Discuss a Timeline
The holidays will be here before you know it. You might have your shopping done, but if your kitchen isn't ready for guests, it's time to start on your remodeling project now. DreamMaker Bath & Kitchen of Orland Park can handle minor updates, complete overhauls and everything in between.
Contact us today to learn more about how our process works and possibly have the stylish kitchen you want before your relatives get into town! Call (800) 583-2133 or submit our online form to start a conversation. We're ready to help you get your kitchen ready for holiday memories that you'll treasure for years to come.