---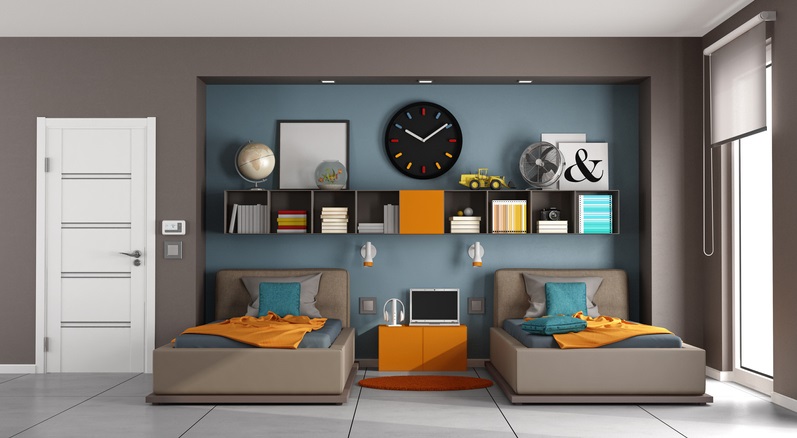 ---
When it comes to kids, a shared bedroom can be tricky terrain to navigate. The good news is that a shared bedroom between two (or more) kids is a feat that can be successfully pulled off with strategic planning. In this article, interior remodeling company DreamMaker Bath & Kitchen of Orland Park® gives tips on designing a shared kids' bedroom.
Prioritize Privacy
For little ones, privacy can be achieved by using curtains or dividers with child-friendly prints. Giving each of your children their own bed, albeit in a shared setup, also teaches them about responsibility. You can keep it fun by holding regular contests about whose side of the room is tidier (winner gets to pick dessert) or by simply reiterating the house rules and applying them to their shared space.
Choose Timeless Designs
Kids do grow up fast, so be careful about choosing the style and furniture in your kids' shared bedroom. Ideally, the design should be one that they can grow with and not simply outgrow. Don't go overboard with cartoon character-covered or primary color-painted walls as these design elements might not be age-appropriate for long. Instead, invest in timeless or easily modifiable features such as classic furniture and paint in neutral hues.
Pick a Theme
Keep your children's interests in mind when designing a room for them. Are they big on drawing and coloring? Why not incorporate a creativity nook that doubles as a common area where they can draw and paint to their hearts' content? If they have different interests, make sure to take note of that difference and design accordingly.
We Design Beautiful Bedrooms for All Ages
When it comes to kitchen, bedroom and bathroom upgrades, you can always count on DreamMaker Bath & Kitchen of Orland Park to make your renovation dreams come true. Call us today at (708) 320-3417 to get started on your own remodeling project!