---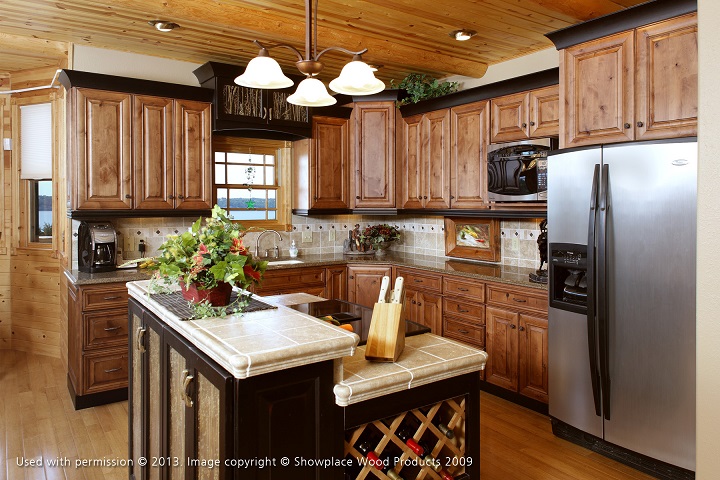 ---
March 30 marks the day Earth Hour is observed. Earth Hour focuses on the environment and encourages all to be more responsible about our use of the earth's natural resources. The event means so much more than merely switching off your lights for an hour. Here's how easy it is to do your own little part.
Energy Beasts
In the kitchen alone, there are a whole load of energy guzzlers. From your oven and stovetop to your range hood, microwave, dishwasher and refrigerator — these are appliances that can significantly zap energy and boost your energy bills. If your refrigerator is over 13 years old or your gas range has topped 15 years, there are much more energy-efficient models available. Any appliance that's outlived its life expectancy will consume more energy and perform less efficiently. Look for replacements with the ENERGY STAR® certification instead.
Go With LED
Nothing is better than natural lighting inside the home. During your transitional kitchen remodeling project, why not add a window or two to let the sunlight stream in during the day and use strategically placed LED task lights for use at night. Moreover, since the kitchen's often a gathering place and can get crowded, you should consider zonal heating; keeping it warm while leaving the temperatures in other less-used rooms cool can save you significantly on energy costs.
DreamMaker Bath & Kitchen of Orland Park is one of the top contemporary kitchen remodeling contractors in our area and we have many years of experience. We know how to properly plan and design a beautiful and functional kitchen. During your remodeling process, we will assist you every step of the way and will do our best to make your dream kitchen a reality. Call us at (708) 320-3417 to learn more about our services and products. We're ready to start a conversation!