---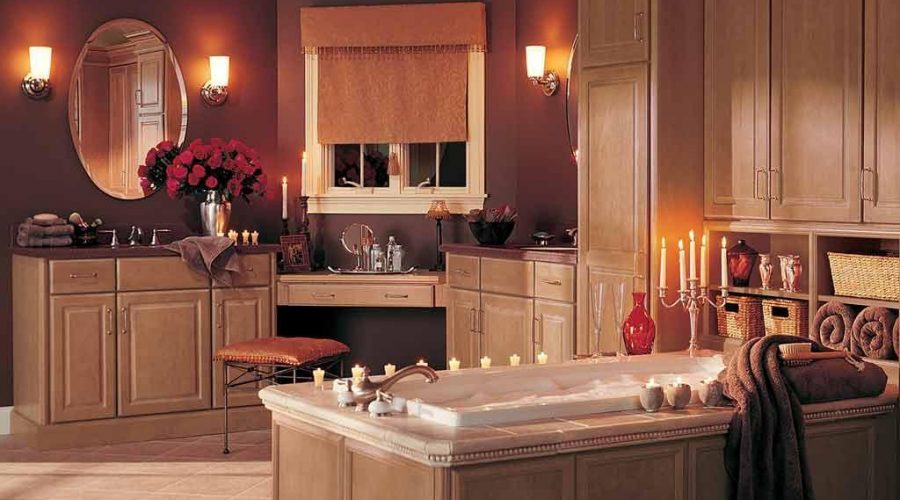 ---
It's common for homeowners to forget about the bathroom when they plan for indoor lighting. For some, one light bulb or lighting fixture is enough to brighten up the bathroom. However, you might want to reconsider this lighting scheme. By simply improving lighting, you can go a long way toward creating a spa-like experience at home.
Your trusted bathroom remodel company, DreamMaker Bath & Kitchen of Orland Park, shares these proven ways to achieve better bathroom lighting.
Consider Task & Ambient Lighting Carefully
For more effective and efficient bathroom lighting, you need to understand light layering. Vanity lighting, for instance, needs to be designed carefully. When you only have a ceiling fixture, it tends to cast a shadow on the face, making grooming a challenge. Vanity lighting needs to be installed so that it illuminates the face, not the top of the head. The shower is also an area that needs task lighting.
Ambient lighting, on the other hand, is supposed to imitate natural light. This is where decorative lighting comes in. You may also add accent lighting, which will illuminate a specific detail that you want to highlight, such as decorative art.
Your Choice of Bulbs
Different light bulbs produce different effects. For instance, halogen bulbs that give off crisp white light will illuminate your skin tone more accurately than others. Meanwhile, low-voltage bulbs are compact, which can help achieve a sleek and streamlined design.
Consider Dimmers
Dimmers give you control over lighting. They help set the mood and conserve energy. Dim the lights when you want to relax in the tub. Brighten them when it's time for your skincare routine.
Design Right With DreamMaker Bath & Kitchen
Bathroom lighting requires more thought than you may have imagined. When you work with an experienced professional bathroom remodeling company like DreamMaker Bath & Kitchen of Orland Park, we'll help you get it right. Call us today at (708) 320-3417 to schedule a free consultation!