---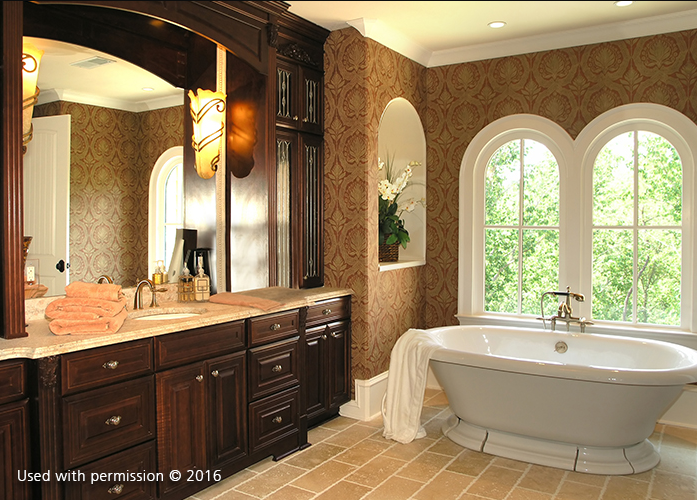 ---
One inevitable side effect of most remodeling projects is the mess made by dust and debris. In this blog, kitchen remodeling company DreamMaker Bath & Kitchen Orland Park shares an overview of how your home can be kept clean and safe from potential damage during remodeling work.
Clear the Room
It's easier to manage dirt and debris in an empty room, so it is generally a good idea to clear out a room as much as possible before remodeling starts. You can temporarily move furniture and electronics into a space like the garage. Items that you can't move should be protected by dust covers.
Isolate the Area
Bathroom renovations and similar one-room remodeling work can be isolated from the rest of the house. Plastic sheeting or a heavy tarp over the door contains dust and debris within the room. Isolating the area can also make post-installation clean-ups quicker to finish.
Create Paths
Paths from an entry door to the work area can be created by putting down a combination of drop cloths, carpet scraps and used tarp. Most remodeling contractors make it a standard practice to provide material to create these paths. In addition to preventing scuffs on the floor, paths also prevent installers from tracking mud and dirt indoors. Foot covers, like the ones used in hospitals, can also be used for the same purpose.
Daily Cleanup
Whether your remodeling project is a two-day job, like cabinet refacing, or one that takes several weeks, cleaning up workspaces on a daily basis can minimize final cleanup work after remodeling is completed. It also makes adjacent essential areas such as kitchens and bathrooms usable after work hours.
Ample Ventilation
There will often be a lot of dust created during remodeling. Instead of relying on your HVAC system to filter all that dust, crack windows open at the end of the day and air the room out. If certain areas of the house are being painted, fresh air will help reduce paint odors.
Let's Start a Conversation!
DreamMaker Bath & Kitchen Orland Park is a leading provider of interior remodeling services. To discuss your next remodeling project, give us a call at (708) 320-3417 or fill out our contact form. We serve customers in Orland Park, IL, and nearby areas.