---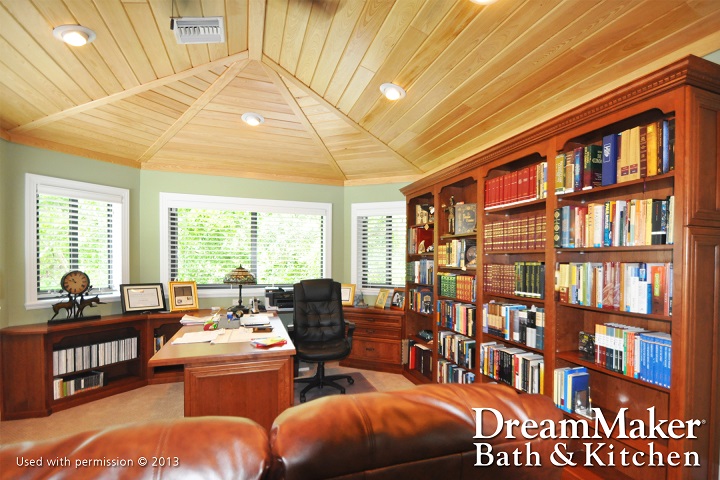 ---
Split-level homes are based on Frank Lloyd Wright's Arts and Crafts design, a very simple, comfortable and open style. Also known as divided-entry homes, they became popular in the 1940s and 1950s, when demand for suburban housing was high but the lots which were available to build on were shrinking in size. That's why split-level homes generally tend to be small in square footage.
Multiple Levels, Narrow Footprint
Due to the unique floor plan and exterior, renovating a split-level home can be a bit of a challenge. If you plan wisely, however, your home renovation costs need not break the bank. With a little help from top-notch remodel contractors from DreamMaker Bath & Kitchen of Orland Park, you can make your vision for your split-level home work beautifully for you. Let's look at three ways you can renovate your split-level.
Garage or Basement Conversion
A great split-level addition to consider is to convert your garage or basement into an extra living space. The beauty of this idea is that you need not change the architecture of your home to achieve this. Do note, however, that you need to ensure adherence to local regulations regarding window placement and ventilation in the conversion.
Back-of-the-House Sunroom/Deck
Another great idea for an addition is to build a sunroom or deck onto the back of your split-level. Adding onto the back gives you more outdoor living space that is very cost-effective since it doesn't involve the traditional need for wiring, drywall, etc.
Open Foyer
If you're looking to do a whole-home remodel, you'll certainly want to focus on the foyer. Most homes have a foyer that opens directly onto a living room. Not so split-level homes, which normally will have two stairways right inside the door, neither of which clearly denotes where guests should proceed. Simply open up the foyer to your formal living room and create clear paths to the appropriate level for your guests by using similar flooring.
DreamMaker Bath & Kitchen of Orland Park is your top choice for exceptional remodeling services. To learn more about what we can do for you and your home, simply give us a call at (708) 320-3417. Let's start a conversation!