---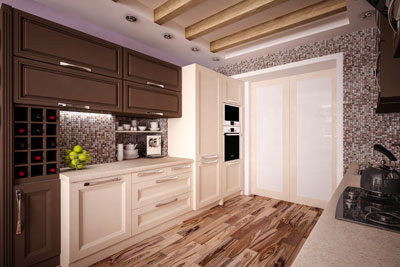 ---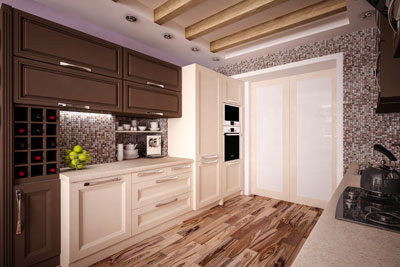 Updating your kitchen cabinets without completely replacing them is possible. There are actually a number of great ways for you to give your current cabinets a facelift. Making these kinds of adjustments won't only give your space a new look. They'll also take less time to complete and will cost less than making replacements. Time and expense are always a concern for homeowners. So discuss all upgrades thoroughly with your remodeling contractor before making any final decisions. Here are several great ways to update your kitchen cabinets without replacing them completely.
Reface
One of the best ways to alter the appearance of your kitchen cabinets without replacing them is to have your home remodeling company reface them. Cabinet refacing is essentially removing the current door and drawer covers and replacing them with new ones. This process works well during bathroom makeovers as well.
Recolor
Don't want to replace your cabinet door and drawer covers? You can sand down and repaint or stain your facings instead. This process may take more time to complete, but doesn't require the purchase of new materials.
Add Function
Your kitchen is one of the most commonly used spaces in your home. It's important that it functions well for you and your entire family. Spend some time thinking about how you would like to enhance your kitchen's functionality. Do you want more drawer space or a built-in storage shelf for your tablet? Your contractor can help make the adjustments you need.
Change the Hardware
It's a small thing, but changing out your cabinet hardware can go a long way to enhancing the appearance of your kitchen. Look through a collection and select the cabinet knobs and pulls you like. The change may be minor, but the difference it makes will not be.
Need Help Updating Your Kitchen Cabinets?
Would you like some professional assistance updating your kitchen cabinets? Whatever your plans are, DreamMaker Bath & Kitchen of Orland Park can help. Find a list of our various home remodeling services on our website or call (708) 426-1100 to begin discussing your kitchen update right away.
Edited by Justin Vorhees
Kitchen Cabinets
serving the locations of Orland Park, Tinley Park and Palos Heights. Our service area also includes Frankfort, Mokena, New Lenox, Homer Glen, Lemont and Palos Park