---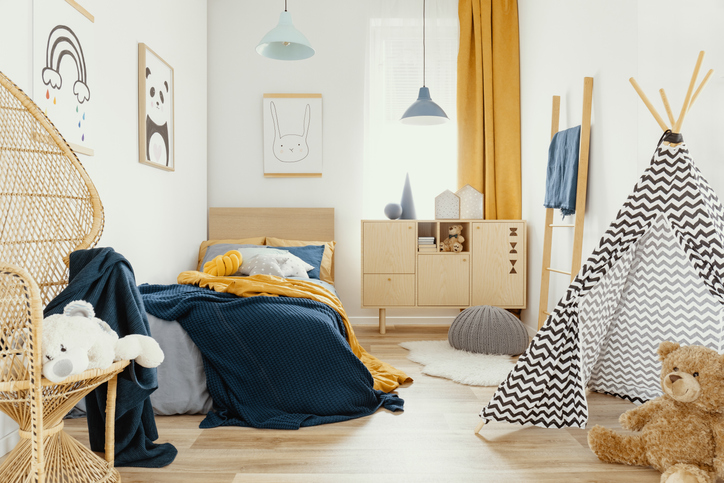 ---
Designing a bedroom for your child can be a tricky job. A cute accent wall or an animal-themed room may be appropriate when they're a baby or a toddler. But what happens when they get older? Redoing a kid's room every couple of years may not be practical, so your best bet is to invest in a bedroom that grows along with your child. DreamMaker Bath & Kitchen of Orland Park offers some interior remodeling tips to create a timeless bedroom that can evolve with your kid.

Use the Right Color Palette

Having two or three shades in a color scheme is just fine. Stick to neutrals and don't overdo any bright colors. A blank canvas can give you the space to experiment with other personalizing elements that can be easily replaced as a child's taste changes.

Select Multifunctional Furniture

Look for double-duty furniture. For instance, if you're shopping for a bed, consider something with built-in storage underneath to help maximize bedroom space. If you're looking for a changing table, you might want to try a proper desk or dresser that can be fitted with a padded changing mat for the first few years. Later, you'll have a ready-made space for your child to do homework.

Involve Your Child in Creating the Design

Have your child tag along during consultations with your home remodeling contractor. They don't have to make all the choices, but their involvement will help them connect to the new space. Keep in mind that your child will go through many changes over the years; try to steer them toward classic design choices. With a timeless bedroom that grows along with your child, future changes may not be as time-consuming or expensive as you would think.

Let's Start a Conversation!

DreamMaker Bath & Kitchen of Orland Park offers a range of home renovation services, including kitchen and bathroom remodels, interior remodels and cabinet refacing. Call us at (708) 320-3417 or fill out our contact form to start a conversation. We serve homeowners throughout Chicago's southwest suburbs.