---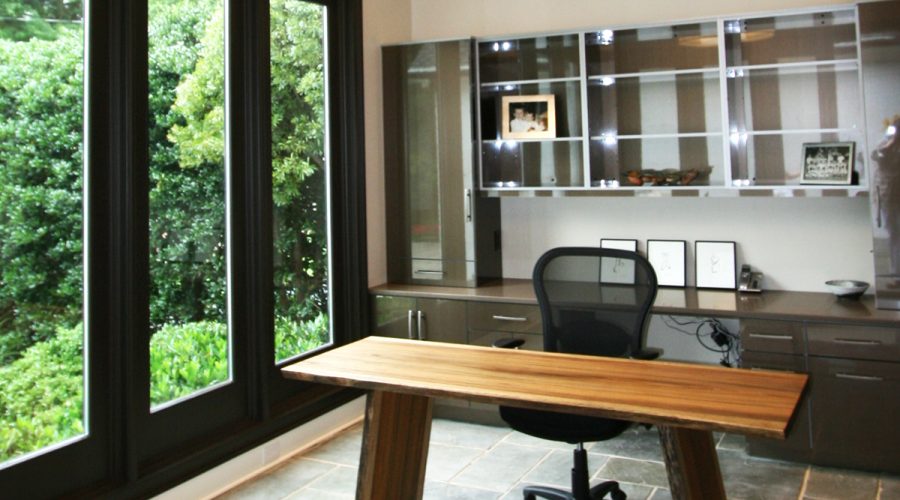 ---
Whether it's a lack of natural lighting or a dark color palette, a dark room can leave you feeling a bit on the gloomy side. House and bathroom remodeler DreamMaker Bath & Kitchen of Orland Park shares tips on how to brighten dark rooms.
Choose a Light Color Scheme
Light colors are reflective, so repainting walls with a lighter color can help make a room look brighter. You can't go wrong with classic white, but warm greys and pastels also work well. Furniture, accessories and decor can add pops of color. Alternatively, you may choose to replace dark carpet and furniture with light-colored options. They create contrast against a dark color palette.
Change the Window Style
Replacement windows with larger glass area allow more natural light into the room. Thanks to today's manufacturing technology, replacement window manufacturers have the ability to create much slimmer window frames without compromising performance. This makes it possible to have your current windows replaced with windows that offer more glass without resizing the wall opening.
Open the Floor Plan
Traditional house designs have walls dividing rooms such as the kitchen and dining room, preventing natural light from filling the house. Converting your interior space to an open floor plan creates a bright and spacious living space. Combined with large windows and a patio door that connects to a deck or patio, you can achieve a well-lit indoor space regardless of the color palette you choose.
Combine Ambient & Task Lighting
Most people know task lighting as the type of lighting used for kitchen prep stations, which can be combined with ambient lighting to create a well-lit kitchen. This combination is not limited to kitchens though. In fact, you can use the same lighting scheme for bedrooms and the living room. Thanks to LED technology, you don't have to spend a fortune on utility costs to properly light dark rooms.
Let's Start a Conversation!
DreamMaker Bath & Kitchen of Orland Park is a leading provider of bathroom renovations and other remodeling services in the area. Give us a call at (708) 320-3417 or fill out our contact form to schedule an appointment to discuss your remodeling project.