---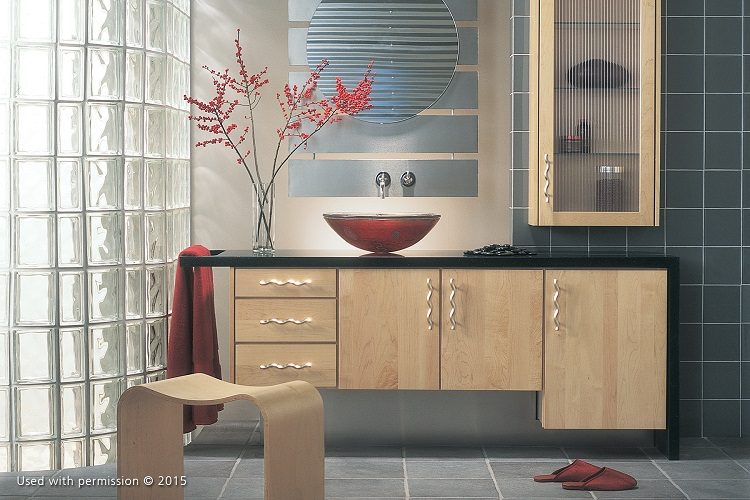 ---
Bathroom sinks come in a very wide variety of styles, so choosing a sink for your bathroom remodel can feel a bit overwhelming. Fortunately, we're here to help. DreamMaker Bath & Kitchen of Orland Park is the leading bathroom remodeler in our local area. In today's article, we will discuss the most common bathroom sink styles you will encounter.
Undermount Sinks – Undermount sinks are the most popular sink type. Undermount sinks are attached to the vanity top or counter from below the surface. They have no rim, which makes them easy to keep clean. Undermount sinks can be oval or rectangular in shape. This sink style looks sleek and streamlined.
Pedestal Sinks – Pedestal sinks are tall and can add elegance to any kind of bathroom. They are also ideal for small spaces. This sink style has a generous bowl size too. However, they do not provide ample space for grooming essentials.
Drop-In Sinks – Drop-in sinks are easy to install because they can be simply lowered into the designated cut-out space in the countertop. They are also available in a wide range of materials like porcelain, granite and stainless steel.
Vessel Sinks – Vessel sinks are above-the-counter sinks that are available in styles like rectangular, contour round, barrel round or frame square. They can be used in most any kind of bathroom. They are particularly well-suited for powder rooms.
Wall-Mounted Sinks – Wall-mounted sinks can be installed at any level. They look appealing because they offer a clutter-free look that's modern and utilitarian. They are also sculptural and can act as a beautiful focal point for a bathroom.
Console Tables – Console tables are so named because this sink style has legs and a rail for towels. This style is a good choice for small bathrooms due to its light and open feel. It can make your bathroom feel bigger. In addition, the sink legs also act as a stylish accent to the rest of the room.
DreamMaker Bath & Kitchen of Orland Park can help you with bathroom renovations and assist you with all of your remodeling projects. Let us give you more specific advice on your bathroom sink based on your bathroom's design and layout. Call us at (708) 320-3417 to learn more about our services and products, or to schedule a consultation.