---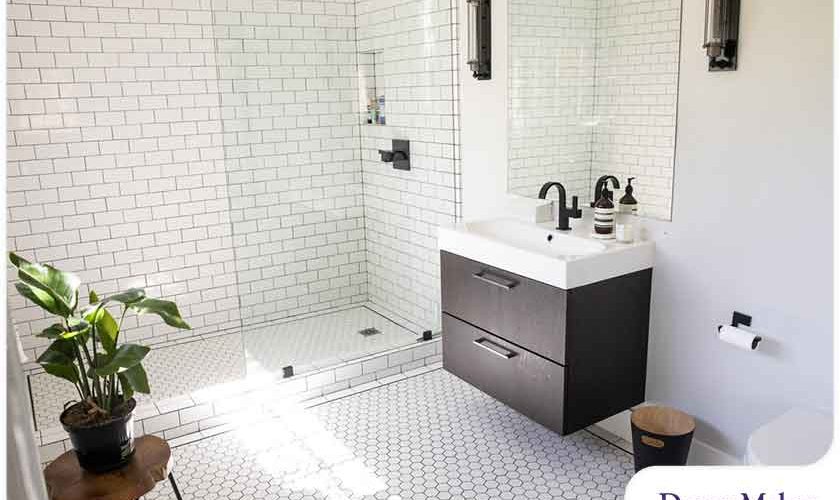 ---
An increasing number of homeowners are shying away from using subway tile in their kitchen or bathroom upgrades, fearing that this classic choice won't offer as much variety as other kinds of tile. This is not the case at all! Interior designers continue to introduce fresh and creative ways to use this material. Here are a few smart ideas that can help you spruce up basic white subway tile.

1. Take the 360° Approach

White subway tile has long been a staple material for kitchen backsplashes. But why not take it up a notch and utilize it throughout the entire bathroom? From your walls to the ceiling and even an archway, the consistent overlapping of rectangular tiles can make a striking interior statement.

2. Use Different Finishes

There's more to classic subway tile than porcelain and ceramic. Professional bathroom remodeling contractors can install beautiful, handcrafted zellige tiles which can effortlessly transform any room into a Moroccan experience.

3. Set It Against Wood

Some designers choose to incorporate warmer touches in bathrooms to counterbalance the New York City appeal of white subway tiles. Wood accents partnered with nature-inspired elements like hunter green cabinets can warm up a bathroom effortlessly.

4. Try a New Color

With a little bit of imagination, you can bring back the vintage glamour of the 1920s inside your bathroom space. Using gray marble subway tiles as the backsplash for your double sink vanity area helps create a nostalgic look.

5. Design Your Own Tile Inlay

Match the basic black-and-white tile pattern with textured stone walls and marble floors or, if you're feeling more adventurous, simply opt to design your own bathroom motif. Whether you decide on a monochromatic theme or a blend of bright colors, your style is what matters.

Let's Start a Conversation!
Get started on your dream bathroom with DreamMaker Bath & Kitchen of Orland Park. Call our team at (708) 320-3417 or fill out our contact form to start a conversation with one of our specialists. We serve the suburbs of Tinley Park, Palos Heights, Frankfort, Mokena, New Lenox, Homer Glen and Lemont.