---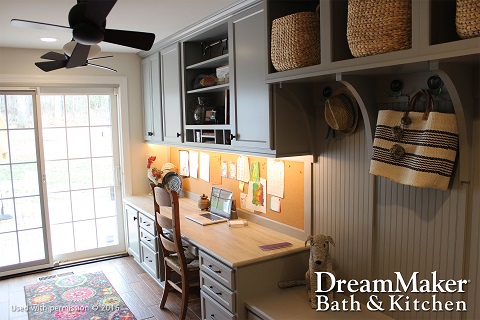 ---
Choosing a remodeling company to help with a kitchen update, living room remodel, bathroom renovation or basement addition can seem like a tough task to homeowners. Getting references from friends and neighbors can help, but that's not always a foolproof method for finding the right remodeling company for you.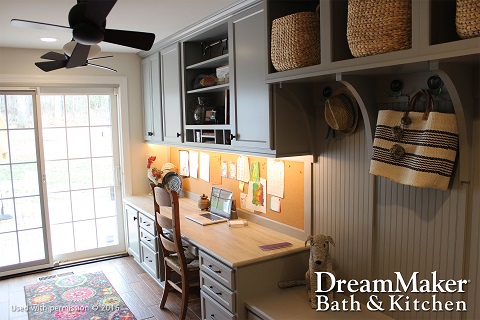 Before hiring local home remodel contractors, make sure you ask these four important questions to select a company that's reputable, responsible and fits your project needs.
1. Do You Have Proper Insurance?
Remodeling contractors should have insurance that covers their employees and the work they do in the event of any accidents that occur on your property. If you find local home remodel contractors that don't have proof of insurance, run the other direction!
DreamMaker Bath & Kitchen of Orland Park has all of the proper insurance coverage and licensing to do business the right way. We're happy to provide documentation to put your mind at ease.
2. What Is Your Process?
Every home is different, so there's no remodeling formula that works for every project. However, an experienced company will have a set process in place to ensure continuity and customer satisfaction. Remodeling contractors that do quality work help you finish your project in steps to ensure you are satisfied. A remodeling contractor that can't walk you through that process likely doesn't know how they're going to get from point A to point B.
At DreamMaker, we will explain every step of the process before we start. You don't need surprises or last-minute changes when taking on a remodel, and we work hard to ensure they're not part of your project.
3. Do You Offer Design Services?
All remodeling contractors can do the physical work, but most don't have the design skills to give you the results you want. Unless you've got an experienced designer working with you, this could result in a frustrating project with no discernable direction.
DreamMaker Bath & Kitchen provides full design services to help you create your dream space. You know what you like and we can help you make your vision a reality.
4. Can You Share Examples of Completed Work?
Experience matters when you're executing a remodeling job. Without evidence of past work, you're only taking a remodeling contractor's word for it. Photos of past projects, references you can contact and homes you can see in person should be provided by any contractor doing quality work in your area.
DreamMaker offers galleries of past projects right on our website, with many additional references available. We're proud of our work and want you to see how we help transform homes in every style!
Learn More About DreamMaker
Call DreamMaker Bath & Kitchen of Orland Park at (708) 429-6670 or submit our online form to start a conversation. We can't wait to work with you on your next remodeling project. Big or small, we're here to help!