---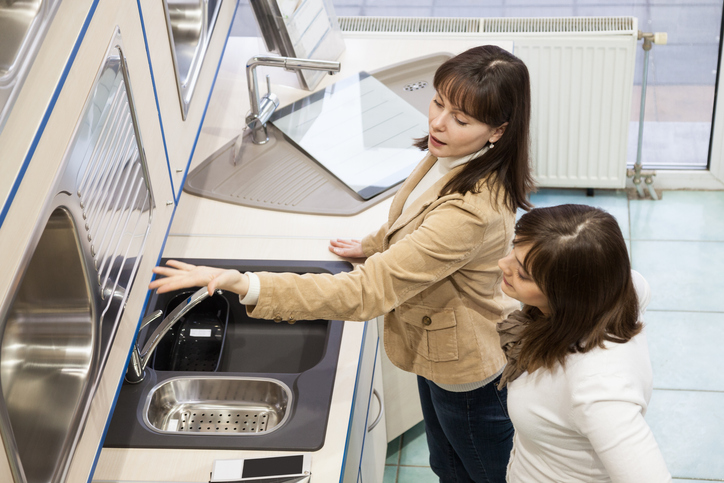 ---
A kitchen renovation project is exciting, sometimes overwhelming and always rewarding when done right. But before a construction crew sets foot inside your house and the remodeling project begins, there's something you should do as part of your renovation preparations: stop by a design showroom.
In this post, DreamMaker Bath & Kitchen of Orland Park discusses three important questions you should ask yourself before visiting a kitchen design center.
1. What Do I Want to Accomplish?
Whether you plan on a minor update or a full-scale kitchen remodeling project, it's important to think about what you want to accomplish during your visit. Make the most out of your trip to the design center by setting a clear, attainable goal. Do you want to be able to pick out the perfect flooring material? The best appliances? Affordable kitchen fixtures? Keep these goals in mind.
2. What's My Budget?
As with any home improvement undertaking, it's vital that you set a budget and stick to it as much as possible. Whether you're planning a traditional or contemporary kitchen remodel, it's a good idea to set limits when it comes to how much you're willing to spend.
3. What's My Style?
Do you prefer traditional design, a modern look or something in between? Are low-maintenance features important to you? Be able to articulate your design style so the designers can direct you to products that fit your preferences and fall within your budget.
Enjoy Stress-Free Remodeling With DreamMaker
DreamMaker Bath & Kitchen of Orland Park specializes in quality bathroom and kitchen renovations that meet your unique needs. Visit our design center at 15645 S. 71st Court in Orland Park for an immersive experience. You can also call us at (708) 320-3417 to schedule an appointment. Let's start a conversation!