---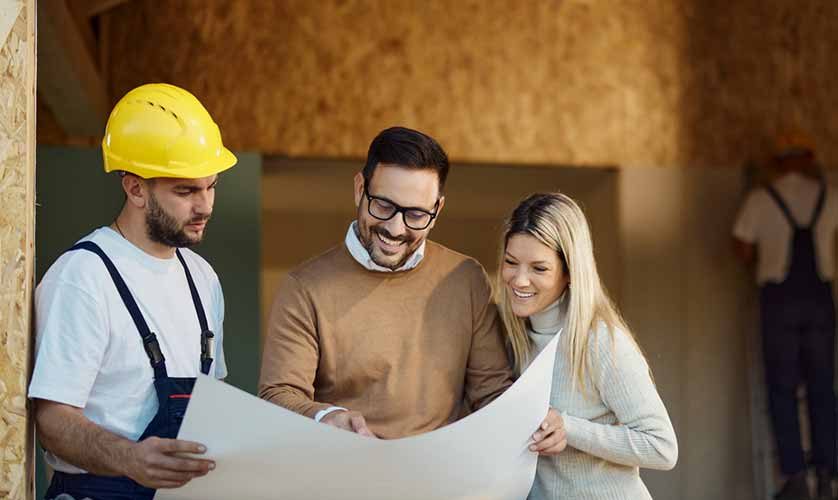 ---
For many homeowners, the term "structural changes" might evoke a sense of trepidation. However, understanding what these changes entail and how they differ from cosmetic alterations can empower you to embark on projects transforming your living spaces. Keep reading to get a closer look at structural renovation and some tips to help you decide whether it's right for your home.
Distinguishing Structural Changes From Cosmetic Alterations
Cosmetic changes, known as surface-level renovations, focus on aesthetics and appearances. These alterations include repainting walls, updating fixtures and replacing flooring. On the other hand, structural changes involve modifications to a building's foundation, load-bearing walls, roof structure, or major systems like plumbing and electrical.
Structural changes can include upgrading essential systems like plumbing, electrical and HVAC. This ensures comfort and prepares the home for technological advancements and evolving needs. While structural changes focus on the core structure, they can also impact aesthetics. For instance, expanding windows, altering rooflines or changing exterior facades can provide a fresh, modern look to a home.
Considerations Before Embarking on Structural Renovations
When contemplating structural renovations, consulting professionals such as architects, engineers and general contractors is crucial. These experts offer invaluable insights into the feasibility, necessary permits, and potential challenges of the project, ensuring the safe and efficient execution of changes.
Additionally, it's important to factor in the budget and timeline. Structural alterations often demand a more substantial financial investment and time commitment than cosmetic updates. Setting realistic expectations and allocating resources accordingly is key to a successful project.
Moreover, it's essential to acknowledge the potential impact of structural changes on your daily life. The construction process, marked by noise, dust, and temporary inconveniences, can disrupt regular routines. Minimizing these disturbances requires thoughtful planning, including considering alternative living arrangements or adjusting schedules.
You should also assess the potential influence of structural changes on your home's resale value. While these alterations can enhance functionality, ensuring they align with the preferences of potential future buyers contributes to the property's long-term value.
Advantages of Structural Renovations
Structural renovations can transform spaces to better suit the needs of the occupants. Converting an open space into additional bedrooms, creating open-concept layouts, or adding functional extensions can improve daily living.
Structural renovations also provide the opportunity to customize spaces according to your personal preferences. Home renovators can help you design layouts that reflect your lifestyle, incorporating features that cater to your unique needs.
Furthermore, well-executed structural changes can significantly enhance your home's value. Features like expanded living areas, modern kitchens or additional bathrooms can make the property more appealing to potential buyers.
Let's Start a Conversation!
Structural renovations offer the chance to reimagine your living spaces beyond surface-level improvements. By embracing structural changes as a part of your renovation journey, you can unlock the true potential of your living spaces and create a home that aligns perfectly with your vision and needs.
Getting the right home remodeler is key to a successful renovation. Contact DreamMaker Bath & Kitchen of Orland Park at (708) 578-6832 or complete our online form to get started. We currently serve homeowners in Orland Park including Orland Park, Tinley Park, Palos Heights, Lenox, Frankfort and nearby areas. With unparalleled expertise and craftsmanship, we can turn your vision into reality.