---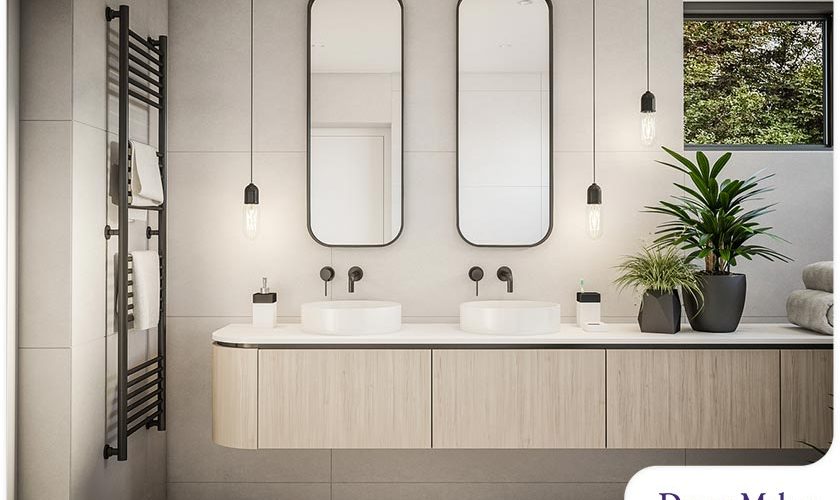 ---
Whether your bathroom is a private oasis where you like unwinding at night before going to bed, or a bustling area for your kids first thing in the morning, one thing is certain: good lighting is essential. With that said, achieving good lighting in your bathroom can be a bit tricky, especially if you're working with a tight space. While windows help bring in natural light, most of the time they are not enough.
Your bathroom needs to have different types of lighting to enable you to do different things. If you're thinking about giving your bathroom a lighting upgrade, here are a few do's and don'ts, according to a local bathroom remodeler.
What to Do If You Want Good Bathroom Lighting
Flank your bathroom mirror with lights. This is a nifty little trick that can give you more comprehensive illumination for all your beauty and grooming needs. When looking closely in the mirror, you want direct lighting that can minimize shadowy areas, giving you a good view. Adding lights on both sides of your bathroom mirror can help you achieve just that.
Put your lights on dimmers. This is something that your bathroom remodeler will likely suggest to give your lighting a bit of flexibility. You can dim your lights if you want to relax, or turn them up if you want as much light as possible for your beauty regimen.
Avoid These Bathroom Lighting Mistakes
Don't add an overhead light above your mirror. While adding lights to the side of your bathroom mirror can give you a clearer view, adding one directly above produces the opposite effect. An overhead light positioned right above your bathroom mirror can cast deep shadows right below your eyes, nose and chin, making it more difficult to apply makeup or shave.
Get the right light bulbs. The type of bulbs you use in your bathroom doesn't just affect how much energy you consume, but also the color they emit. LED bulbs consume less electricity and generally last longer. They are also more easily dimmable.
Let's Start a Conversation!
Instead of randomly searching online for a "bathroom contractor near me", turn to the trusted experts at DreamMaker Bath & Kitchen of Orland Park. To schedule a free, no-obligation consultation, please give us a call at (708) 578-6832. Alternatively, you may fill out our online contact form and one of our friendly team members will get back to you as soon as possible. Our service areas include Orland Park, Tinley Park and Palos Heights. We also cater to clients living in Frankfort, Mokena, New Lenox, Homer Glen, Lemont and Palos Park.