---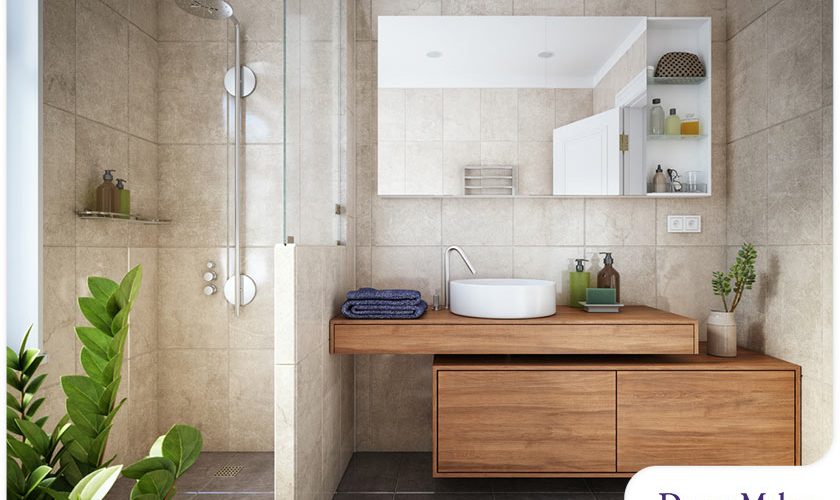 ---
Comfort, aesthetics and functionality make for the perfect bathroom — and you don't have to overhaul the space to get all three. All you need to do is prioritize some key features and work on updating them. DreamMaker Bath & Kitchen of Orland Park, a trusted bathroom contractor in the area, explains more here
1. Shower. With the right design considerations, you can make every shower luxurious and enjoyable, while also making the space safer and more accessible. Replace that old showerhead with a more advanced model. Some options can be adjusted to give you the desired pressure and flow, while others even come with mood lighting. Built-in shelving for storing shampoo bottles and shower gels keeps everything neat and organized, and frameless shower screens can give the room a sleeker and more contemporary vibe.
If you're living with elderly parents or family members with limited mobility, you can also equip your shower with features that are designed for improved safety and accessibility. The area's leading bathroom remodeler, DreamMaker Bath & Kitchen of Orland Park, can help you with this through our Independence by Design™ service. We can customize your bathroom with  a zero-barrier shower, non-slip flooring, grab bars, chairlift and shower bench to better accommodate the needs of your loved ones.

2. Layout. Your bathroom should come with a good layout to increase its function and allow for smoother movement. To achieve this, you'll need to consider how the space will be used and who will be using it. Do you share the bathroom with a loved one who has mobility issues? Make sure the layout takes into account wheelchair access. How about the placement of certain features? Good placement also makes the room visually appealing. Avoid setting up your toilet in a way that it's the first thing people see when they step into the bathroom.
3. Vanity. Make sure the vanity has good task lighting. If kids are using the bathroom, you should consider a vanity with an inset basin to make it easier to use. When you want to save floor space in your bathroom, you can go for a wall-mounted vanity or, if you need more storage, get one that has cupboards and drawers. Basically, you should choose a vanity design that can meet specific needs and match well with the rest of the bathroom.
Let's Start a Conversation!
Try looking up "trusted bathroom remodeler near me" online and DreamMaker Bath & Kitchen of Orland Park will be at the top of the search results. With our exceptional products and personalized remodeling services, we'll help you create your dream bath space. We serve the areas in and around Orland Park, Frankfort, Palos Heights, Tinley Park and Homer Glen. Call us today at (708) 320-3417 or fill out this contact form to schedule a consultation.