---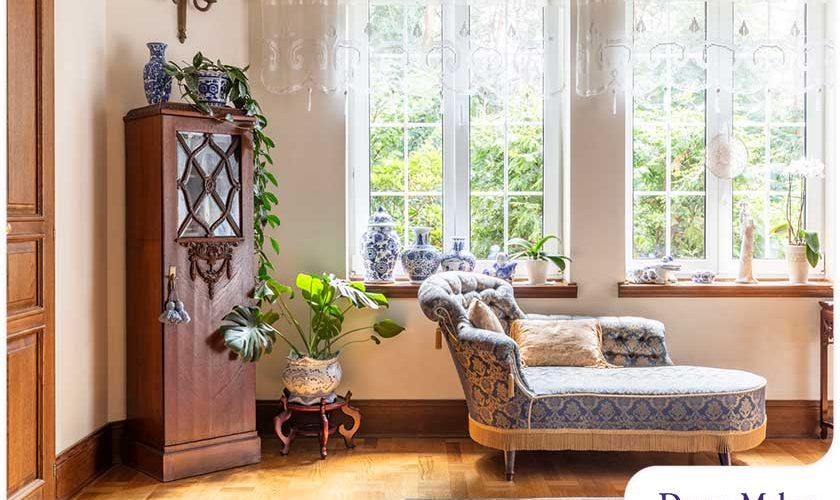 ---
Do you want to add a timeless, cozy look to your home? If you answered yes, then you might love English Country style. English Country homes are characterized by warm colors that evoke a sense of softness and closeness to nature. If you want to capture the same look for your home, try these changes recommended by leading home remodeling contractors in the area.

Use Wood Furniture

English Country style's earthy aesthetic is best seen in furniture. Shelves, chairs and tables have natural wood finishes. Oak, pine and mahogany are popular woods. To avoid clashing with the wood, most metal hardware (such as cabinet door handles) is made of brass or copper.

Incorporate Patterns<

One of the more prominent characteristics of English Country style is patterns. Use patterned fabrics on upholstered sofas and table skirts. Experts on home renovations also recommend incorporating the same pattern on throw pillows to complete the look of the living room. For windows, lace window treatments create a softer look for the room while subtly controlling light.

Choose Warm Colors

Muted shades of pink and yellow mimic flowers growing on the countryside, which begs you to use green as a background color as a nod to the rolling grassy hills. More utilitarian colors, like white or gray, act as accents and a visual tie-in to the rest of the room.

Focus on Structural Details

An excellent way to capture English Country style is to incorporate some of its signature structural details. Beamed ceilings are common, as well as wood floors. Instead of recessed lighting, choose lighting designed to imitate candles, chandeliers or lanterns. Home remodeling experts also suggest adding small touches of the English country lifestyle such as ornate tea sets or a collection of old-time photos.

Let's Start a Conversation!
Get the English Country home of your dreams with help from our team of experts. DreamMaker of Huntsville is the leading home remodeling company in Huntsville, Madison and New Hope. We also serve Owens Cross Roads, Gurley, Triana, Meridianville, Moores Mill, Redstone Arsenal, Harvest and Hazel Green. You can call us at (256) 203-9451 or fill out this contact form to request a quote!