The DreamMaker Huntsville Team
With a dedication to superior craftsmanship and ethical excellence, our team of specialists deliver a design that meets your specific needs, while communicating consistently throughout the entire remodeling process. You can feel secure that your project will be completed in the most efficient manner possible with minimal disruption to your life. Plus, our foundation in honest, ethical business practices makes us the professionals you can trust to give you the home you've always wanted. Keep scrolling to meet the team.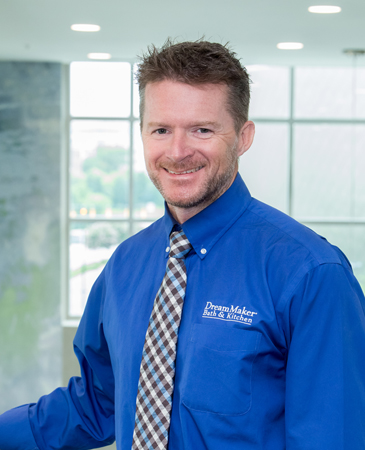 Brent Bailey
Brent has spent the past 20 years in the Kitchen and Bath Industry as the Director of Design and Vice President of Brand Management for one of the most admired Luxury Kitchen Appliance Brands in the country. Through this experience, Brent has been exposed to many aspects of design from product, graphic, interior, architecture and even multimillion dollar tradeshows. Brent has been honored with many product design awards and recognition for historic building restoration. He has also received personal professional recognition being named a "Top 30 Under 35" by Kitchen and Bath Business Magazine and was named one of Mississippi's "Top 40 Under 40" by the Mississippi Business Journal. Through it all, his affinity for home design, construction and remodeling has grown from a pastime to a passion.
Brent is married to his best friend, Sue, and they have been blessed with two wonderful daughters. While spare time is limited, when available, Brent can be found enjoying time with family, building something in the shop or enjoying running, swimming and weightlifting.
Brent is proud to be associated with DreamMaker Bath and Kitchen. He loves serving the Madison County community as a designer and craftsman. DreamMaker's Code of Values reflects his personal beliefs and is applied in all of his work.