---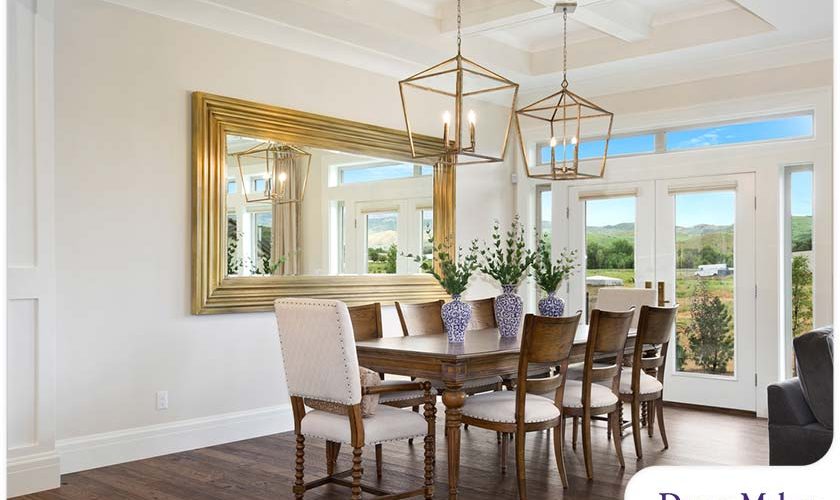 ---
When you think of a dining room, you often feel a bit nostalgic knowing that it's a traditional place for special occasions and formal events. It has since become less popular as more modern homes favor practicality by adding a dining area within the kitchen space. But in the last couple of years, any sharp-eyed home renovator has noticed how this feature has recently gone through a resurgence in popularity, even in modern and contemporary homes.
Why Are Dining Rooms Trending?
Many homes have existing dining rooms that were converted to home offices, libraries, or other rooms that serve different purposes of the modern family lifestyle. This often meant that there wasn't a dedicated eating zone apart from the kitchen. But as we emerge from countless months of isolation, many homeowners have a renewed interest in family-related activities and gatherings. Even simple events such as sharing meals have become more valuable than ever. Dining rooms are now being used for their intended purpose.
Designed With Better Features
The rise in popularity of dining rooms doesn't mean a full return to the traditional setup. Unlike the closed-off, windowless interiors of traditional dining rooms, they're redesigned to feel more open and spacious. The old-school vibe of the space may be retained as part of the visual appeal, but its features and design are often impractical to the daily lifestyle of many homeowners. As such, it will continue to evolve into a multipurpose room with modern features and elements for you and your family to enjoy.
Features of Modern Dining Rooms2
Modern dining rooms offer several benefits that add comfort and convenience to the space. The interiors can be redesigned almost like any other living space, but if this becomes a major renovation project, a DIY approach can become overwhelming. It helps to work with a trusted home remodeler who has the training and experience to guide you through the construction process.
If you don't know how to redesign your formal dining room, you can start by adding more lighting. Depending on the room's size, having well-placed lighting fixtures around the ceiling and walls can provide better illumination. You can also consider additional design features on the ceiling, such as beams or casework to add more depth and character to the interiors. Go for style and comfort by choosing sturdy tables and upholstered seats that can turn into focal points of your room's interior design.
Talk to Us Today!
No need to look up "home remodeler near me" online – the services offered at DreamMaker Bath & Kitchen of Hollywood are second to none! To discuss your dining room remodel with us, call (305) 425-1700, or fill out our online contact form! We serve residents in Hollywood, Hallandale Beach, Aventura, Golden Beach, Pembroke Pines, Miramar, Dania Beach, Davie, and North Miami Beach.