---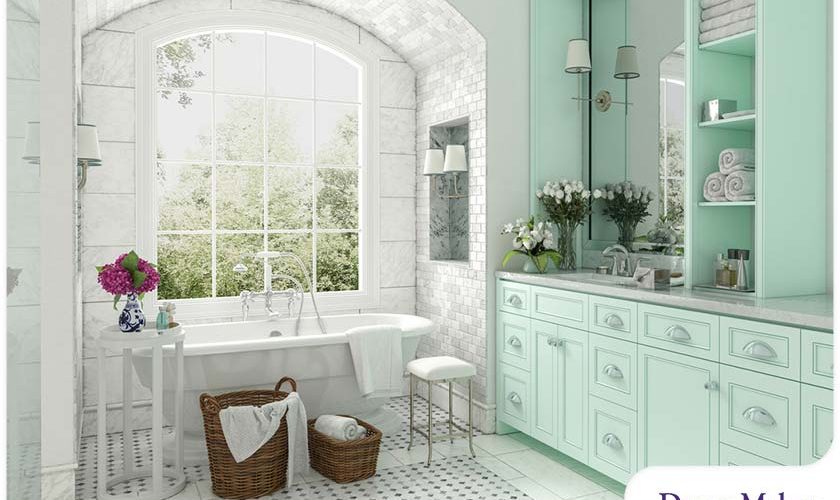 ---
Remodeling a bathroom can be expensive, especially if you're replacing the fixtures. To ensure your investment is worth it, you have to make sure it meets your needs. A carefully arranged bathroom layout is key to a successful remodel and a functional, convenient bathroom design. That is why you should take the time to plan it well.
Before starting your bathroom remodel, here are some bathroom layout do's and don'ts you should remember.
What to Do
Consider the Basics
You can never go wrong with the three-in-a-row bathroom layout, which places the sink, toilet, and tub or shower area in a row. This puts all the plumbing on one wall, so it's simpler and more cost-efficient to build. Although the layout isn't particularly unique and it doesn't offer a lot of counter space, it remains a classic and practical choice.
Allow More Natural Light
You won't need as much artificial light during the day if your bathroom gets an ample amount of natural light. Natural lighting will help the room appear fresher, more spa-like, and more spacious. Consider putting your bathtub, sink, or mirror close to a window.
Ensure Sufficient Storage
According to bathroom renovation experts, if there is one thing that well-designed bathrooms share, it is ample storage. Shelves over the toilet are helpful in small rooms. You can also maximize your space and make it look bigger by installing cabinets with mirrors for doors.
What to Avoid
Getting Oversized Fixtures
Bathroom fixtures that are too large can affect the functionality and appearance of the room. Make sure the size of your tub, toilet, and sink are proportionate to the size of your bathroom. A freestanding bathtub, for instance, may be stylish, but it's usually not ideal for bathrooms with limited space.
Putting the Toilet Opposite the Bathroom Door
You don't want the toilet to be the first thing you see when you open your bathroom door. Avoid placing it across the room's entrance. Instead, put it where you can't easily see it.
Not Dividing Zones
If you have a large bathroom, you can make your space feel more welcoming and functional by dividing it into different zones. A separate space should be set aside for the vanity, toilet, and bathtub or shower system. Creating zones will also make your bathroom feel more spa-like.
Let's Start a Conversation!
DreamMaker Bath & Kitchen of Hollywood specializes in bathroom remodeling and home remodel. Our team can help you from design to installation. You can count on our commitment to providing you with high-quality workmanship and customer service. Call (305) 425-1700 or fill out our contact form to schedule a consultation. We work with homeowners in Hollywood, Aventura, Pembroke Pines, Miramar, and the surrounding areas.