---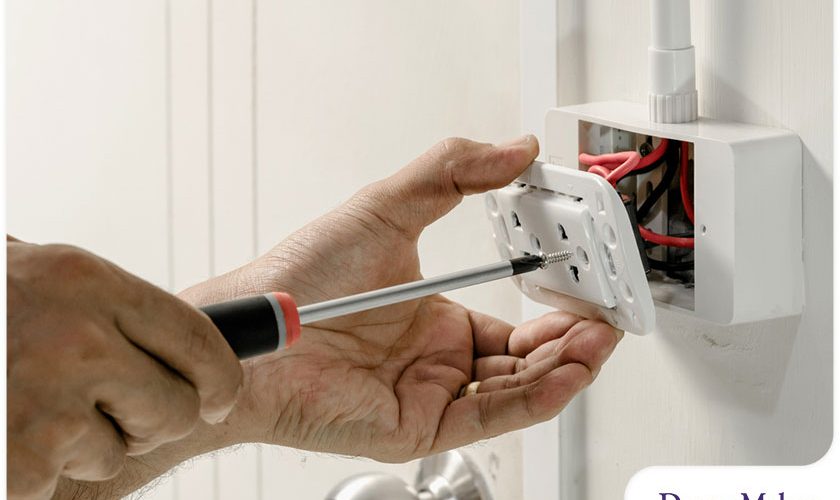 ---
Whether you're refurbishing an older property or making modifications to your current home, it's worth incorporating updated guidelines for lighting and electrical requirements to make sure your living space is safe from power surges, blackouts and circuit breaker tripping. Here, home renovator DreamMaker Bath & Kitchen of Hollywood shares four electrical considerations to keep in mind.
Be specific with your choice of lighting. Remember not to overdo the lights when working on your electrical installations at home. Instead of placing lights randomly throughout the living areas, follow a plan on where specific types of lighting are needed. If you have an office, opt for bright lights. For living and bedrooms, consider using dim or yellow lighting.
Use up-to-date lighting. Lights influence the overall look and feel of your home. If you use old-fashioned lighting that doesn't complement the design of the room, then you'll soon find it unpleasant to the eye. If you're not too sure about the type of lighting you should select, don't hesitate to ask questions of your home remodeler. Go through sample lighting options of different sizes and shapes. You'll be surprised to know that there is a wide variety of lighting options that can fit just about any architectural style.
Install sockets according to use. If you include an expert in your home renovation project, you'll get a chance to tailor-fit the installations to your needs. Show the electrician where you plan to install telephone and cable lines. Also, install multiple electrical sockets in a library or office where the computer and other devices are placed. If a family member uses a wheelchair, make sure you keep them in mind and locate switches in places that are easy to reach.
Purchase good-quality plugs. Specialists recommend getting new, durable outlets installed during an electrical installation or maintenance service. You want an outlet that can grip the plug tightly and firmly and prevent it from coming loose. It is very crucial that you get this particular issue fixed as it could become a fire hazard down the line.
Let's Start a Conversation!
You can count on the expert designers and remodelers at DreamMaker Bath & Kitchen of Hollywood for top-quality home renovation services. Schedule an initial consultation with a "contractor near me" by calling (305) 425-1700 or filling out our online form. We serve residents of Hollywood, Dania Beach, North Miami Beach, Miramar and more.