---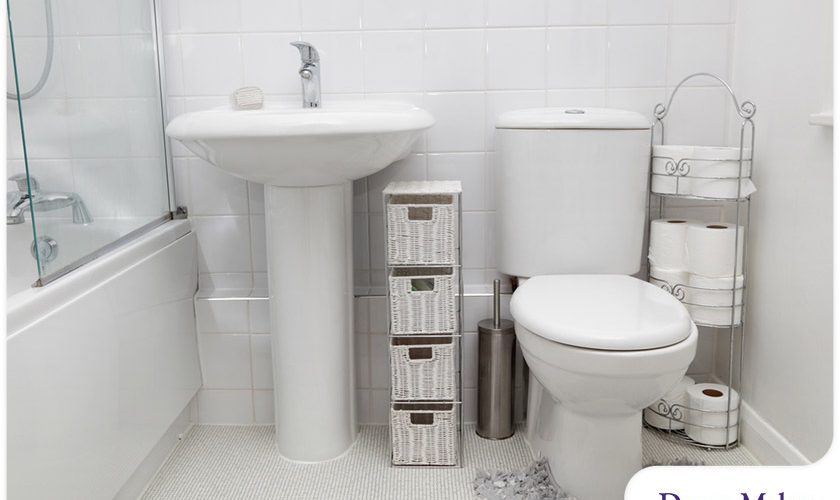 ---
Despite being one of the most frequently used parts of a home, the bathroom is usually the smallest. A small bathroom can present quite a few challenges, but nothing a few smart workarounds can't fix. Here are some smart solutions to common small bathroom problems.

Clutter & Closed Storage Options

Open shelves are a popular kitchen and bathroom design trend. In a mid-sized kitchen or bathroom, open shelves can give the illusion of a larger space, making it easier to organize essentials. However, they might not work in a small bathroom. Without proper organization, an open bathroom shelf will make your bathroom look cluttered and feel more cramped. On the other hand, a closed cabinet installed by expert bathroom remodelers allows you to hide bathroom essentials and reduce visual clutter.

Disorganized Cabinets and Baskets & Bins

Don't let random clutter pile up in your cabinets. Otherwise, you might have trouble finding bathroom essentials when you really need them. To keep your cabinets organized, we recommend adding baskets, bins, buckets and other organizational accessories.

Wall-Hung Bathroom Fixtures & Limited Floor Space

In a small bathroom, you need to maximize every inch of floor space. By installing wall-hung sinks and toilets that float above the floor, you can free up precious floor space without sacrificing functionality.

Here's a tip: if you want to create the illusion of a larger bathroom, improve indoor natural lighting. Natural light will brighten your bathroom and make it feel airier. What are some ways to improve indoor lighting? The most common way is to install larger windows. Understandably, some homeowners are concerned about privacy issues related to bathroom windows. However, it's possible to balance natural lighting with your privacy needs. For example, you can install awning windows high on the wall to provide a respectable amount of natural lighting while shielding your bathroom from view.

A Built-In Vanity & Cramped Space

If you really want to optimize your bathroom space, a bathroom remodel might be needed. An alternative to the usual bathroom cabinets would be a built-in vanity with storage space. Since these cabinets are custom-built, they'll be a perfect fit for your bathroom. The streamlined design also helps draw attention away from a small sink, which is a necessity in small bathrooms but not very aesthetically pleasing.

Let's Start a Conversation!
DreamMaker Bath & Kitchen of Elizabethtown offers a wide range of professional remodeling services, including kitchen and bathroom renovation. To get started with a free, no-obligation consultation, call us at (717) 298-3830 or fill out this form. Visit our site for updates related to COVID-19 and for more info about the DreamMaker Virtual Modified Process. We serve homeowners in Elizabethtown, Mechanicsburg, Manheim, Bainbridge, Lebanon, Palmyra, Middletown, Hummelstown and surrounding communities.