---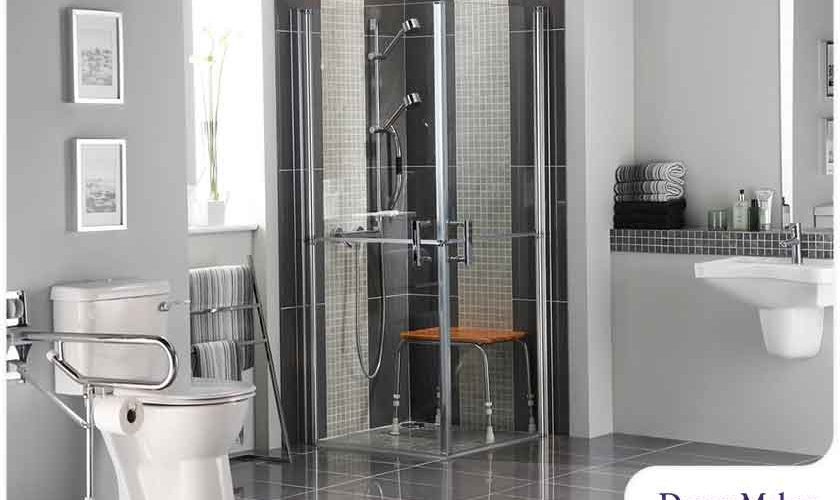 ---
Design principles that take into account those with limited mobility still apply to everyone. Here are some ideas to help you put together a bathroom remodel design that accommodates the needs of mobility-challenged loved ones.

Walk-In Tub

A walk-in tub is equipped with a door that swings out to let the user in without having to step over a tub's wall, preventing slip-and-fall accidents when using a bathtub. The door has seals to prevent water from leaking out of the tub. Some models also have jets for a more relaxing or energizing bath experience. A walk-in tub is also perfect for performing water exercises for hydrotherapy.

Curbless Shower

A curbless shower is advisable over the typical shower. It differs in that it doesn't have a lip to step over when entering the shower area. Don't forget to install grab handles to make showering safer and easier. You can also add built-in seating. A curbless shower can still have an enclosure but your bathroom remodelers can make it as wide as you want, depending on the bathroom's floor area.

For an even better approach, consider installing a wet room. Apart from being perfect for wheelchair and walker users, a wet room also allows you to maximize space in your bathroom. There are no enclosures, doors or shower curtains. If you're worried about water getting all over the floor, you also have the option of installing a glass wall, but at least one side should be completely open.

No-Slip Flooring

You can also equip your shower area — and, in fact, the entire bathroom — with no-slip flooring material. Talk to your contractor about no-slip variants of the material you want (no-slip tile is a popular option). No-slip floors are more advisable than rugs, which can present tripping hazards and make it difficult to move a wheelchair.

Proper Illumination

Lighting is an important part of designing for limited mobility. While dim lighting gives a warm and relaxing feeling, don't forget to install brighter lighting. It's important for senior users to see properly to reduce the possibility of tripping, slipping and bumping into things. 
If you're looking for bathroom renovation experts, look no further than DreamMaker Bath & Kitchen of Elizabethtown. Call us today at (717) 298-3830 or submit our online form to start a conversation! We serve Hershey, Mount Joy, Lancaster, York, Palmyra, Middletown, Hummelstown and many other communities.