---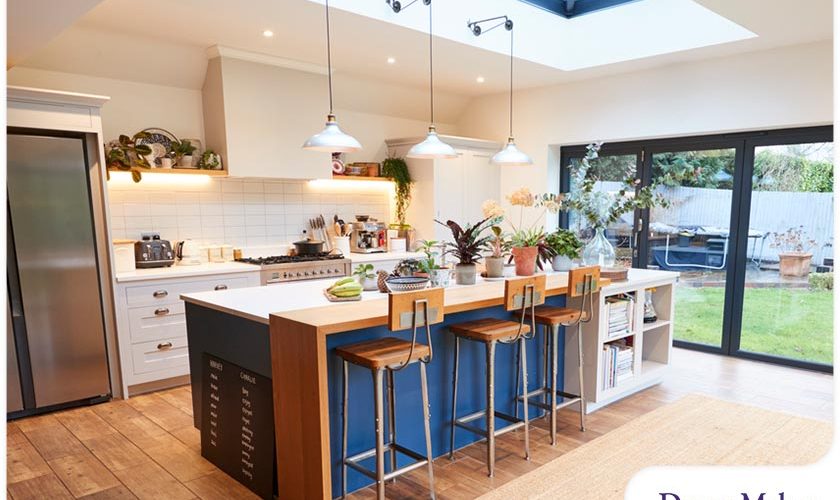 ---
Neutral-colored kitchens are trendy but can look too common and dull. An easy way to liven up your kitchen is to incorporate color into its design. Adding vibrant, eye-catching color to your kitchen can make a bold statement and help the room stand out.
Color makes your kitchen unique. It adds personality to the space and makes those excellent white finishes stand out even more. Color also provides contrast. Some white rooms with different textures can be stunning, but adding vibrant accessories and fabrics can add appeal to a gray or white kitchen.
To help you add color to your kitchen effectively, trusted kitchen contractor DreamMaker Bath & Kitchen of Elizabethtown discusses where you should add color to your kitchen.
Cabinets and Countertops
Use bright colors for your upper cabinet doors or opt for a colored countertop. These elements will look great against a classic white kitchen. A colored island can also serve as the room's focal point. It can create a statement without taking too much attention. If you have a white kitchen, choose an island in a dark color such as stained wood, black, or navy blue for exceptional contrast. Sinks are also available in various materials and colors nowadays, so why not pick a bold color for the inside of your sink?
Backsplash
Installing a unique backsplash is another great way to create contrast in your kitchen. You can choose from different colors, textures, and materials to come up with an eye-catching backsplash design. While tile backsplashes are a popular choice for white kitchens, you might want to consider glass or metal instead for a unique look. Consult your kitchen remodeler when choosing a material and color for your backsplash.
Feature Wall
Feature walls add an instant pop of color to the space. You can also use it to tie your kitchen together with the other rooms in your home. A wallpaper with a simple pattern is a good choice since it always looks sophisticated and does not draw attention away from artworks or other wall decorations. Family photos and children's artworks can also be added to this space.
Floor
A colored carpet is a great way to coordinate the colors in the room in a stylish yet simple way. Make sure to use the right rug pad for your flooring.
Let's Start a Conversation!
Choosing a reliable contractor is important to achieve a tastefully colorful kitchen. Let's save you from spending hours searching "contractor near me" online. DreamMaker Bath & Kitchen of Elizabethtown offers full-service kitchen remodeling. Call us at (717) 452-4942 or fill out our contact form to book an appointment. Our service areas include Elizabethtown, York, Lititz, Camp Hill, Mechanicsburg, and other nearby communities.