---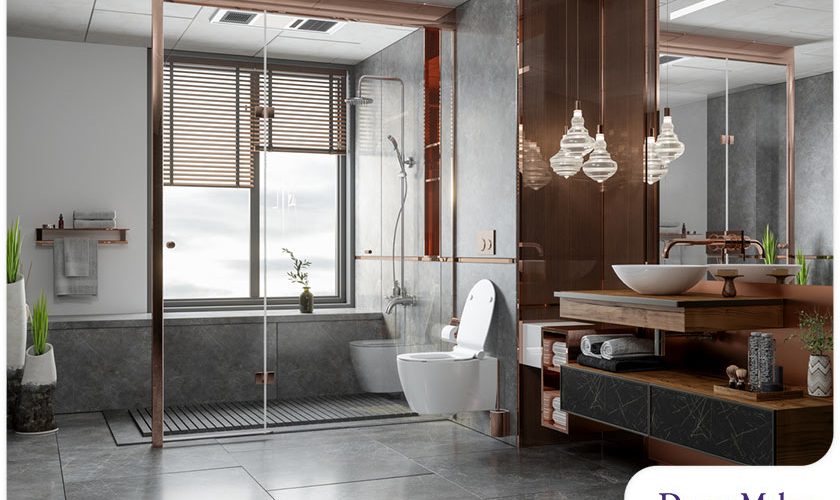 ---
Despite the popularity of bathroom remodeling, many homeowners still fall prey to numerous myths that discourage them from pursuing this endeavor. They usually range from "too expensive" to "too time-consuming" or even "too complicated." DreamMaker Bath & Kitchen of Elizabethtown, your trusted bathroom remodeler, takes a look at four of the most prevalent bathroom remodeling misconceptions and the truth behind them.
Common Myths
Myth #1: Your Remodel Has to Be Luxurious
You don't have to turn your bathroom into something straight out of a showroom. You only have to aim to create the design that you desire, and that doesn't necessarily have to be expensive. The key is to make your space as functional and stylish as possible, using quality materials.
Myth #2: Bathroom Remodeling Requires a Big Budget
The total cost of a bathroom remodel will depend on several factors, such as your choice of materials, labor and its scope. It can get expensive, sure, but you don't have to have a big budget to achieve the final outcome you desire. When planning a remodel, make sure you set the budget first before you focus on the features you want to incorporate into your design.
Myth #3: Bathroom Renovations Can Be Done Quickly
The time it takes for a bathroom remodel to be completed will again depend on several factors. In addition to the scope of the project, there's the size of the crew, the delivery times of the materials and even unforeseen circumstances like finding mold or rotting wood during the demolition. The average time to complete a bathroom remodel is usually three weeks. That's why it helps to set goals and expectations as you plan this project. It also helps to work with a professional bathroom contractor that can ensure that your remodel is smooth sailing.
Myth #4: Bathroom Remodeling Can't Help You Save Money
You can actually save money on a bathroom remodel as long as you know what to look for. We're talking about energy-efficient features like water-saving toilets, showerheads and faucets. Integrating them into your project will ultimately save you money on utility bills. More importantly, you are doing your part to help the environment by choosing greener options.
Let's Start a Conversation!
No need to search "bathroom contractor near me" online. Instead, turn to the experts at DreamMaker Bath & Kitchen of Elizabethtown! We can provide you with everything you need to turn your bathroom into a personal sanctuary. Call us today at (717) 452-4942 or fill out our contact form to schedule an appointment. We are proud to serve homeowners in Elizabethtown, Hershey, Mount Joy, Lancaster, Harrisburg and beyond.