---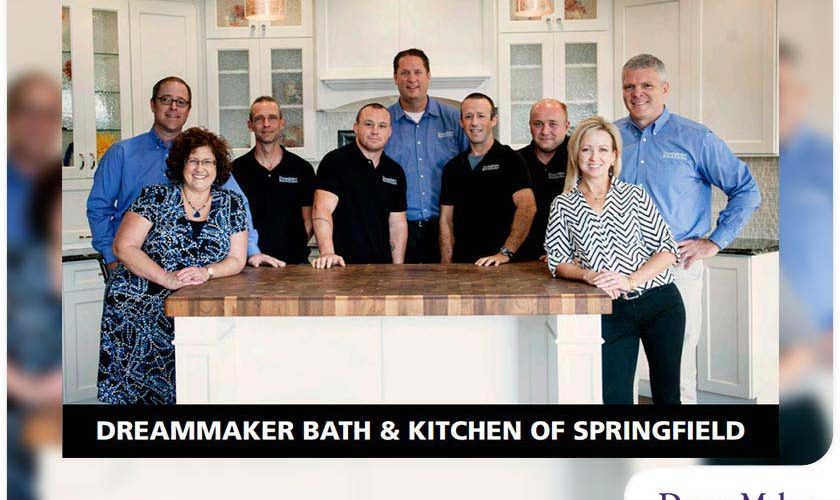 ---
DreamMaker Bath & Kitchen of Elizabethtown is excited to congratulate our friends at DreamMaker Bath & Kitchen of Springfield for winning this year's Franchise of the Year award! In this article, the spotlight is on the Springfield franchise and its owner, Curt Trampe.
About DreamMaker Bath & Kitchen of Springfield
Before leading a successful DreamMaker franchise, Curt started his own remodeling business in 1998. But there were challenges, namely the pressure to be a one-stop shop that tried to be everything to every remodeling client. After transitioning to DreamMaker of Springfield in 2006, Curt and his team were able to provide Illinois homeowners with focused remodeling services, professional designers and other home maintenance services. Curt appreciates the DreamMaker Code of Values, especially the franchise's business integrity that fully resonates with his clients and employees.
Other DreamMaker Team Awards
Recently, other franchises were also recognized for their exceptional hard work. As Rookie of the Year, we have DreamMaker of Reno. We are proud of Lee Willwerth and Sean Dugan from DreamMaker of Ann Arbor for winning Sales Leader of the Year and Lead Carpenter of the Year. Congratulations to the Salesperson of the Year, David Anderson, of DreamMaker of East Georgia; Team Specialist of the Year, David Rosas of DreamMaker of Springfield, and Production Facilitator of the Year, Kevin Hansen of DreamMaker of Ogden. Meanwhile, DreamMaker of Beaverton was recognized as best in "Enhancing Lives and Improving Homes".
Talk to Our Pros
Your online search for a "contractor near me" comes to an end with DreamMaker Bath & Kitchen of Elizabethtown. We offer professional home remodeling and renovation services. Call us at (717) 298-3830 or fill out our contact form to schedule an appointment with our experienced team to discuss your dream home!