---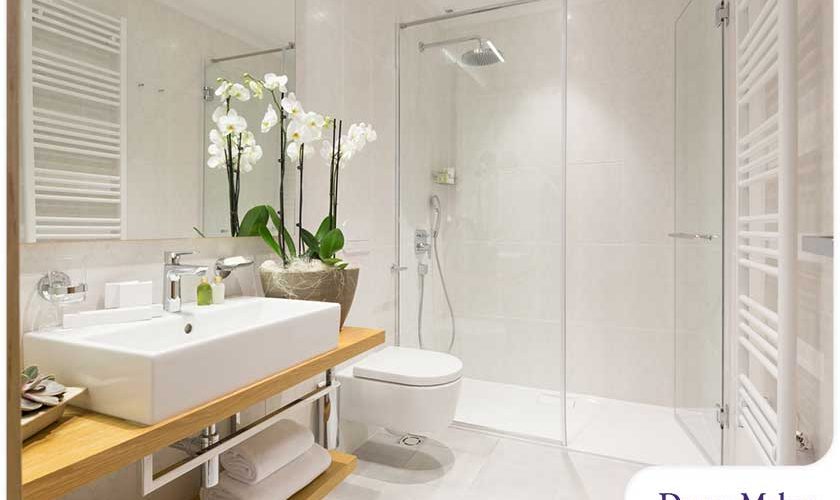 ---
Planning is crucial in a bathroom remodel. From estimating the bathroom cost and choosing materials, to considering mobility features and checking viable financing options, there are plenty of bases to cover. You're going to need help wading through the complexities of a bathroom renovation — and DreamMaker Bath & Kitchen of Elizabethtown can give you that in spades. Here are some of the reasons we are the most trusted remodeling expert in the area.

We are your one-stop shop for all things remodeling. At DreamMaker Bath & Kitchen of Elizabethtown, we take the stress out of your bathroom upgrade by managing every single detail of your project — from the initial consultation via webinar and design review meeting, to actual remodeling work and post-construction cleanup. Providing quality results and maintaining a strong connection with our clients are at the heart of every project we take on. Let us handle your bathroom remodel and we'll make sure your experience is enjoyable.
We are a local company. DreamMaker Bath & Kitchen of Elizabethtown can provide you with exceptional workmanship and warm, personalized service. We'll give your project our full attention and treat your home and property with respect. And because we are already familiar with the codes and regulations specific to the area, you'll have no worries about your remodel being up to code. Why not get started on your project with a comprehensive bathroom quote?
We take a customer-centered approach to remodeling. Every bathroom remodel we've completed has been tailored to the client's specific needs. When you choose us for your project, our incredible design team will be there to listen closely to your vision so we can create a design plan that reflects it. We'll help you narrow your focus and provide a few proposal options, so the finalized design is exactly what you want it to be.
We ensure a Safe Remodeling Process. Not every bathroom remodel is a breeze. But with the established Safe Remodeling Process by Dreammaker Bath & Kitchen of Elizabethtown, we can mitigate or even prevent pitfalls that cause stress and unnecessary delays. We do our best to reduce the need for change orders, and do what it takes to protect your home from mess and damage.
Design Your Dream Bath With DreamMaker
DreamMaker Bath & Kitchen of Elizabethtown is the first name you'll see when you search for a "bathroom remodeler near me" online. We have always been committed to complete client satisfaction through exceptional workmanship and personalized service — and this is reflected in the rave reviews we continue to receive from our customers! We serve homeowners in and around Elizabethtown, Hershey, Camp Hill, Mount Joy, Lancaster and Palmyra. Call us today at (717) 298-3830 to start a conversation or fill out this contact form to get started.