---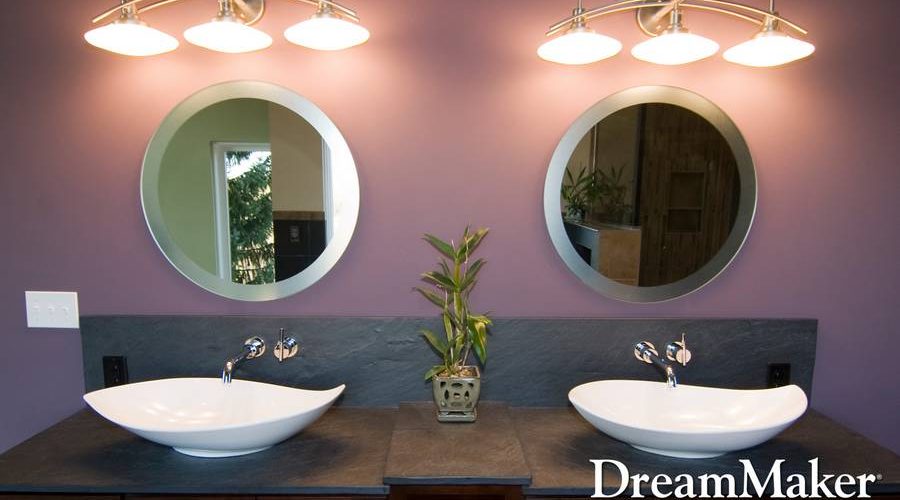 ---
Pink bathrooms were all the rage in the 1950s for several reasons. Of these, First Lady Mamie Eisenhower was probably the most influential. Mrs. Eisenhower was so fond of the color that she redecorated the private quarters in the White House in, you guessed it, pink. The most popular pink shades were fondly called "Mamie Pink" or "First Lady Pink."
In today's blog post, custom bathroom remodel expert DreamMaker Bath & Kitchen of East Georgia shares how you can incorporate this iconic color into your bathroom without going overboard.
A Pop of Pink
Steer clear of the all-pink bathroom motif unless you're really going for that retro vibe. For a truly modern look, keep it subtle by choosing one or two fixtures, such as the bathtub or the sink. Keep in mind that the shade of pink you choose can also make or break your bathroom's look. Consider other softer hues in the pink color family, such as peach, rose or blush.
It's All in the Details
Pink accents in the bathroom can be a simple way to incorporate this youthful color. Opt for pink towels or pink tiles so the light will bounce back and give that cheery glow. Paint might not hold up well against the moisture in the bathroom, so pink cabinets are a bit of a no-no (unless you're willing to maintain it). Hardware such as cabinet handles, however, can incorporate the color. Think pink glass knobs or ceramic handles.
Live in Color With DreamMaker
As one of the leading bathroom remodeling contractors in the area, DreamMaker Bath & Kitchen of East Georgia strives to make every project fun as we bring your dream space to life. Call us today at (478) 268-4206 to schedule a consultation. We look forward to working with you!